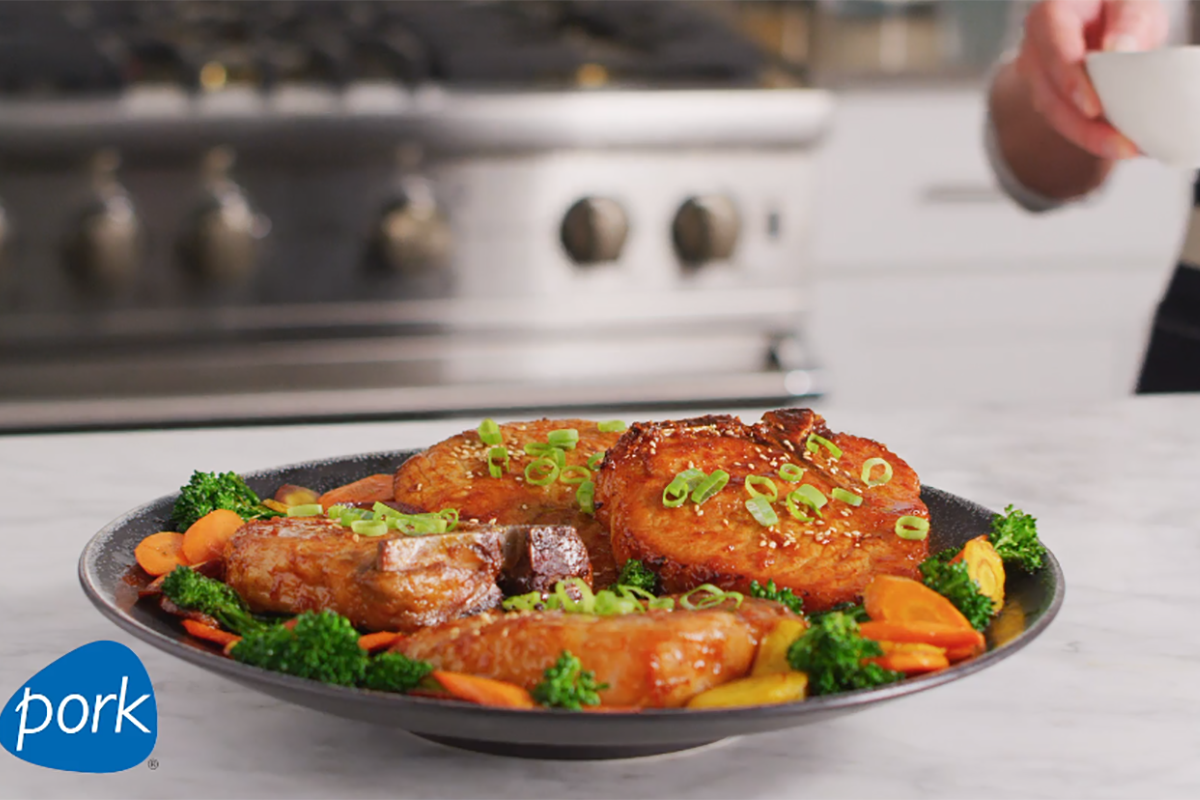 Sheet-Pan Korean Pork Chops
Source: National Pork Board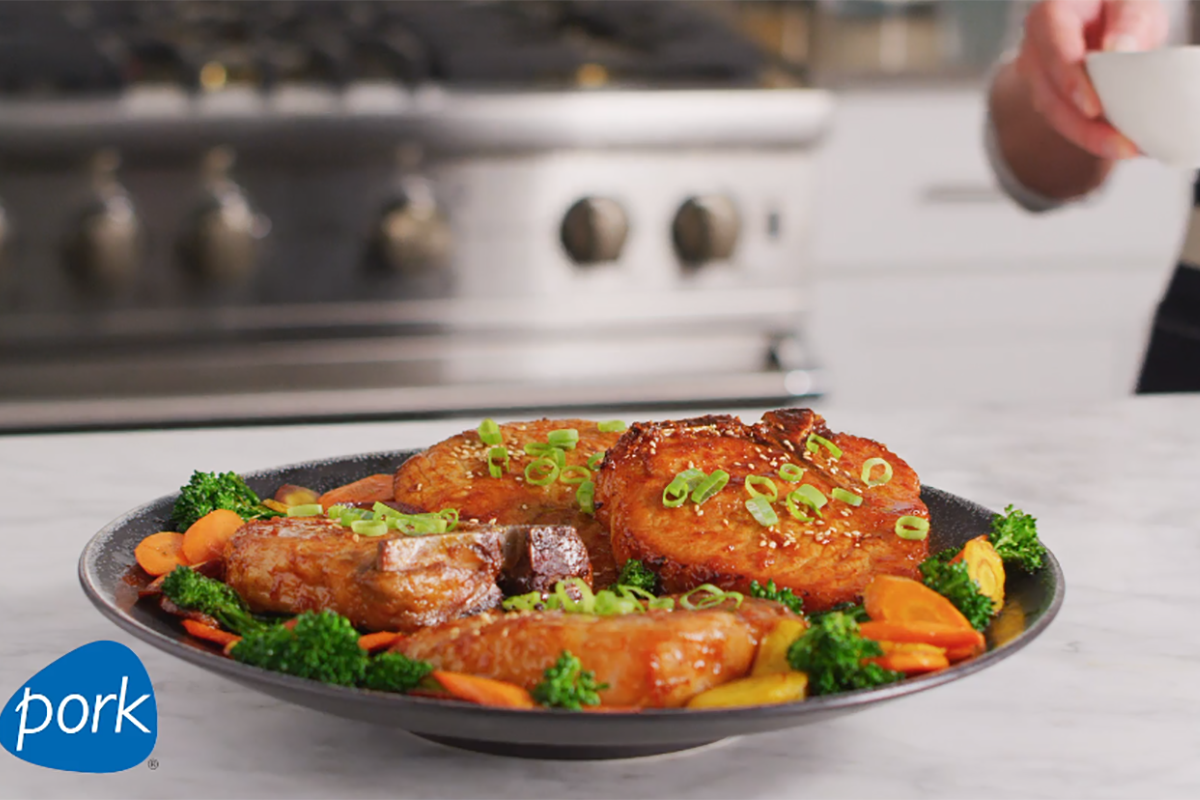 4 Prairie Fresh® bone-in pork chops
1/4 cup honey
1/4 cup hot-and-sweet-gochujang sauce
2 teaspoons fresh ginger (grated)
2 teaspoons seasoned rice vinegar
1 teaspoon Asian toasted sesame oil
nonstick cooking spray
8 ounces broccolini spears
3 rainbow carrots (medium, peeled and diagonally sliced 1/4 inch thick)
3 tablespoons canola oil
toasted sesame seeds (for garnish, optional)
sliced green onions (for garnish, optional)
cooked rice (for serving)
Preheat oven to 425 F. Pat pork chops dry with paper towels.
For the glaze, in a small bowl stir together honey, gochujang sauce, ginger, rice vinegar and sesame oil; set aside 1/3 cup.
Lightly spray 2 large rimmed baking pans with cooking spray. Place chops on one of the prepared pans. Brush pork chops with remaining glaze mixture.
In a large bowl toss broccolini and carrots with enough canola oil to lightly coat. Place in a single layer on the other prepared pan.
Roast pork chops and vegetables for 15 to 20 minutes or until internal temperature of pork reaches 145 F and vegetables are crisp-tender.
Remove baking pans from oven. Loosely cover each with foil; let pork rest for 3 minutes. Brush chops with the reserved glaze mixture. Arrange pork chops and vegetables on serving platter. Garnish with sesame seeds and/or green onions, if desired. Serve with remaining glaze and rice.