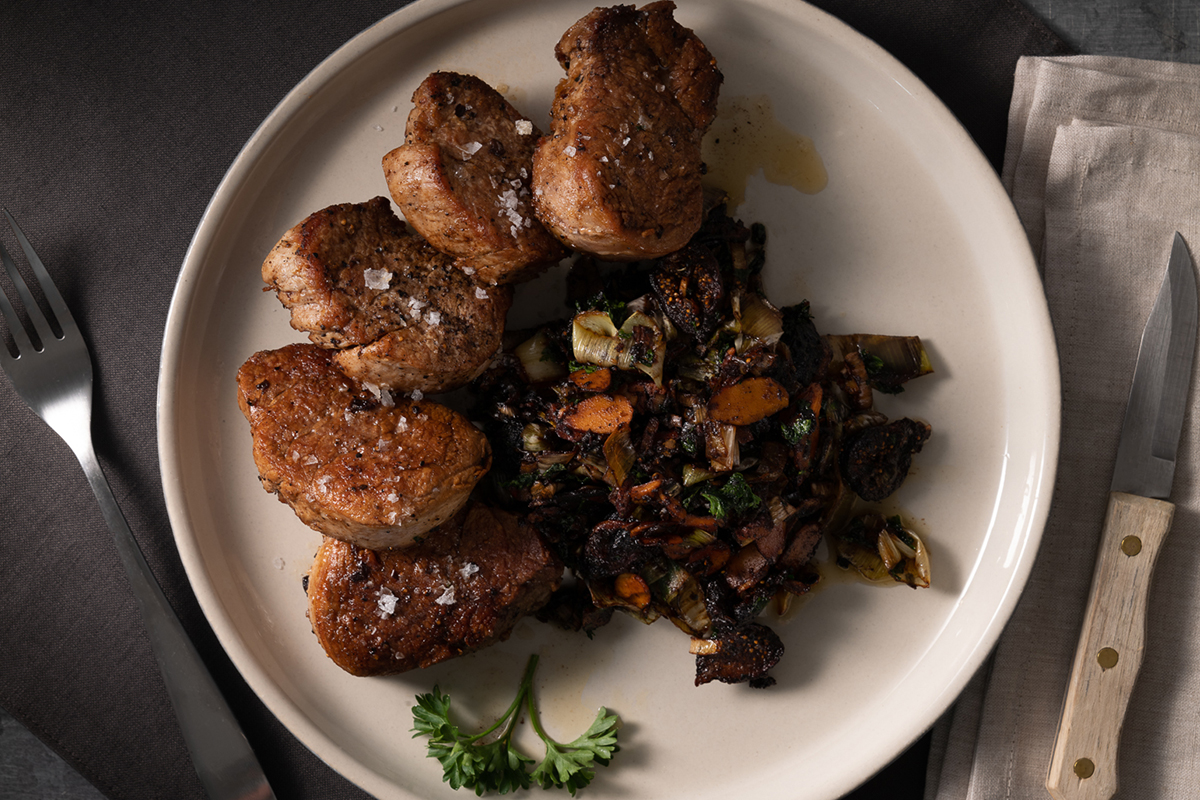 Pork Tenderloin Medallions with Leeks, Almonds, Figs and Bourbon Brown Butter
Source: Chef Jean-Paul Bourgeois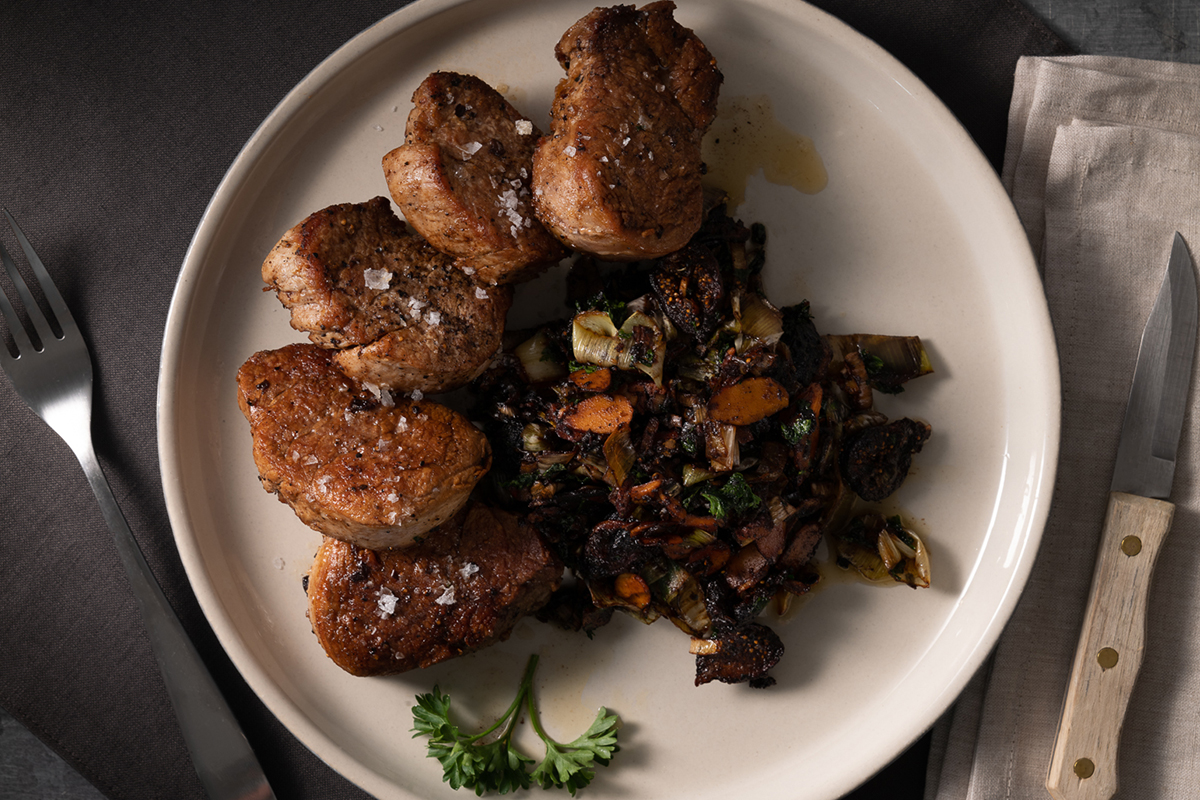 1 Prairie Fresh USA Prime™ pork tenderloin, trimmed and cut into 2-inch medallions
6 fluid ounces bourbon
¼
cup almonds, sliced or slivered*
½
cup leaks, cleaned, sliced
¼
-inch ribbons
1 clove garlic, minced
6 pieces fig, dried, cut in halves**
3 tablespoons bacon drippings
1 lemon juiced

salt
black pepper, cracked
Season pork medallions with salt and pepper. In a skillet on high heat, add bacon drippings. Sear medallions both sides until browned and reach 125 F. Medallions should not be cooked through. Remove medallions from skillet and set aside.
In the skillet with bacon drippings and pork drippings, add leaks and saute on high heat until leaks soften.
Reduce heat to medium. To skillet, add almonds and ½ stick of butter to toast almonds and brown butter for about 5 minutes. Scrape bottom of skillet with a wooden spoon to make sure milk solids from butter do not burn. Once almonds are toasted and butter is dark golden, add figs and seared pork medallions.
Turn heat to high and add bourbon. If cooking on an open flame, be careful as bourbon will flambé. As the alcohol cooks out, the pork and other ingredients will finish cooking. Cook medallions to internal temperature of 140 F. Remove from heat.
Add lemon juice, parsley and remaining ¼ stick of butter. Stir. Serve immediately.
*Substitute almonds for any nuts. **Substitute figs with any dried fruit.