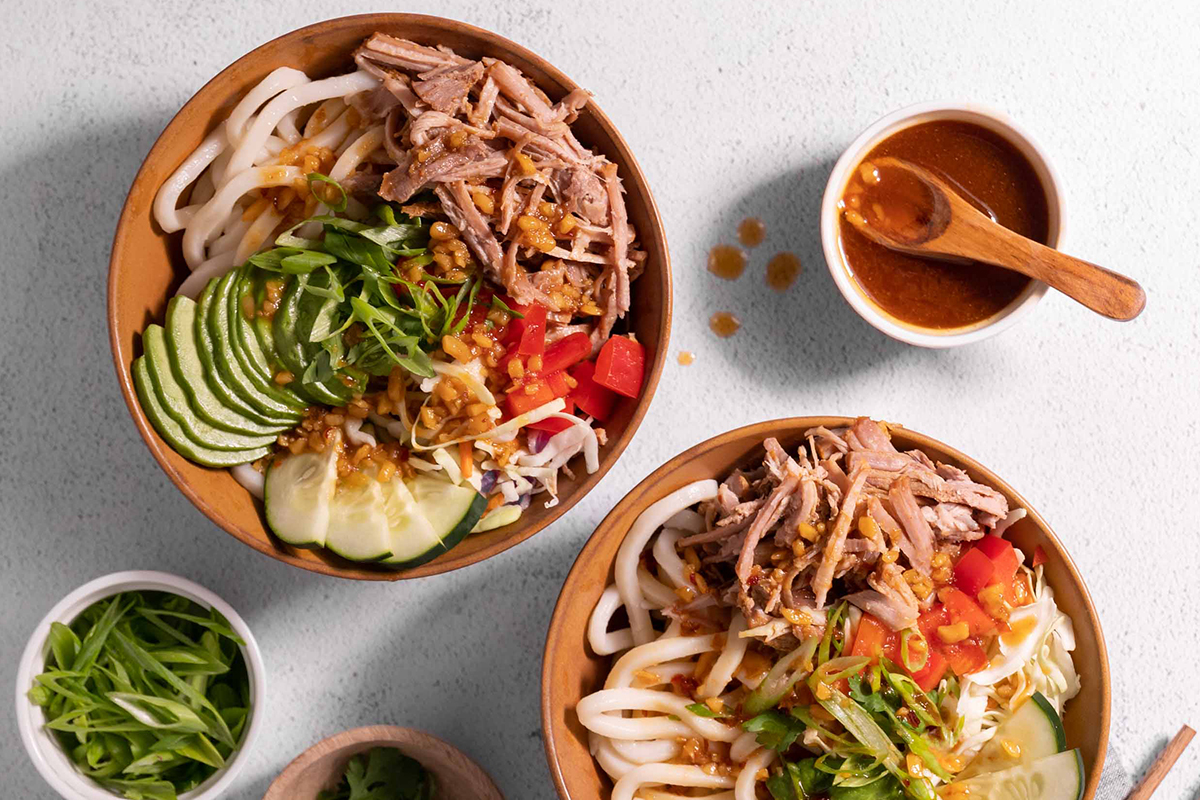 Honey Sriracha Pork Noodle Bowl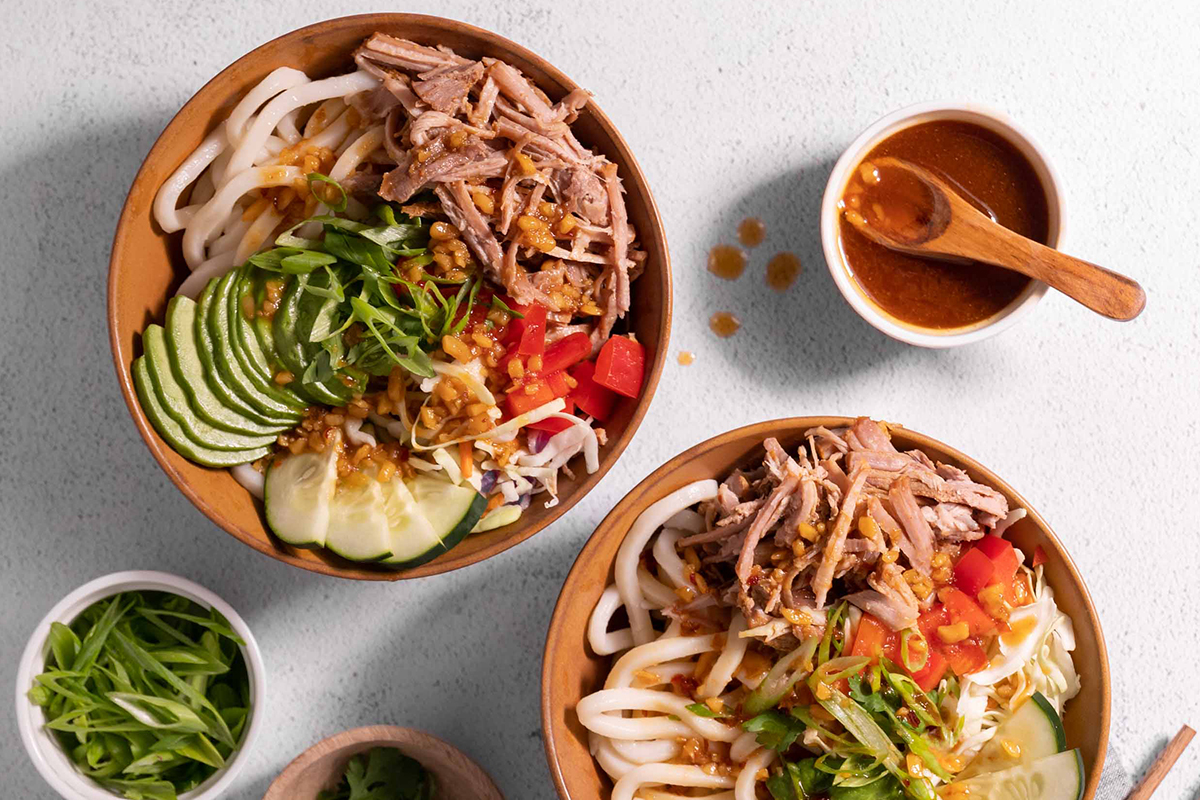 1 Prairie Fresh® Signature boneless pork shoulder roast with honey sriracha seasonings
6 ounces dry udon noodles
1 8-ounce bag shredded cole slaw mix
1 red bell pepper, diced
1 bunch green onions, chipped
1 bunch cilantro, stems removed and leaves chopped
For the sauce:
2 tablespoons toasted sesame oil
1/2 cup soy sauce
2 tablespoons rice wine vinegar
2 tablespoons honey
2 tablespoons minced garlic
1 1/2 teaspoons sambal oelek or chili garlic sauce
sliced avocado and cucumber for garnish, optional
Cut pork roast into 3 or 4 pieces, and place in pressure cooker. Cook for 1 hour with 1/2 cup water. Allow pressure cooker to naturally release for 15 minutes, then manually release pressure. Remove meat from pressure cooker and tear into smaller pieces using two forks.
Cook and drain udon noodles according to package directions. Place in a large bowl. Add shredded cole slaw mix, red bell peppers, 1/2 of green onions and 1/2 of cilantro.
In a small bowl, add all sauce ingredients and whisk. Pour over noodles and gently mix. Add in pork, top with remaining green onions and cilantro, and avocado and cucumber, if desired.
Serve family style.
Chef Notes: This noodle bowl delivers the flavor and crunch to give you an amazing dinner! And, it's super easy! It's also delicious served either warm or cold, so it will be a perfect summer salad item!