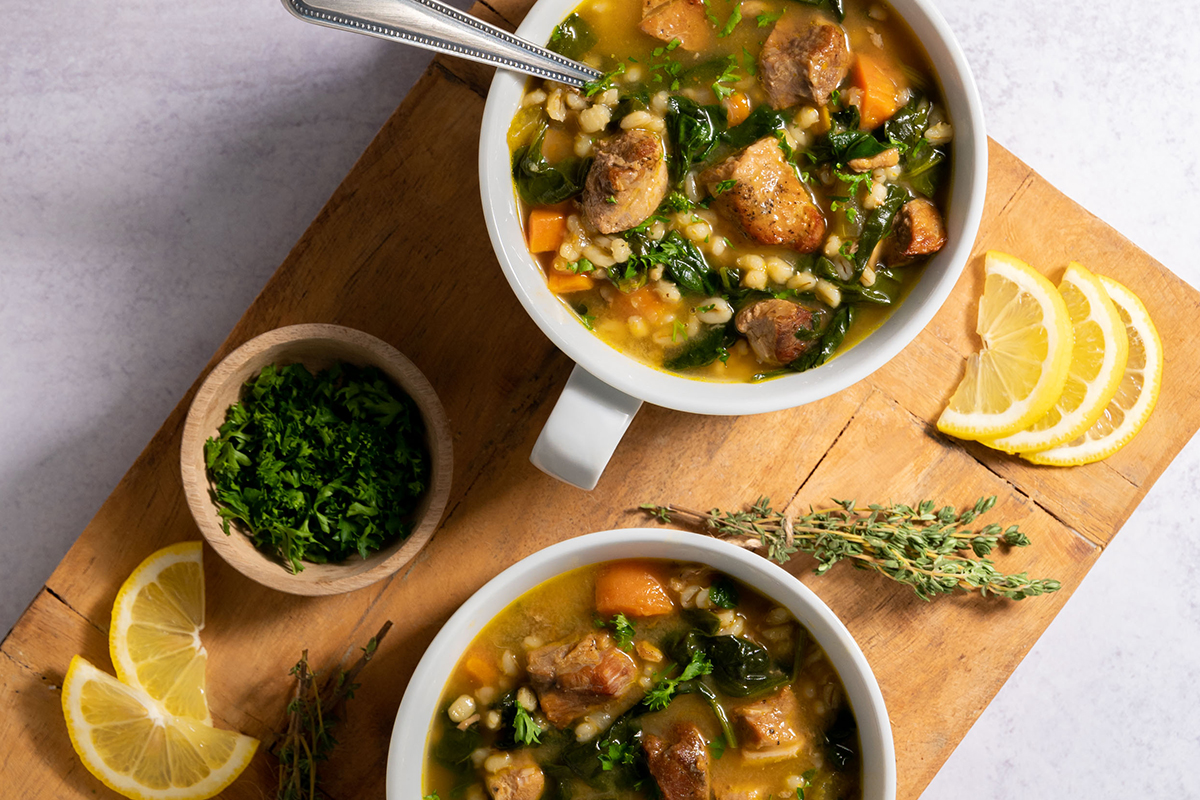 Source: Chef Jean-Paul Bourgeois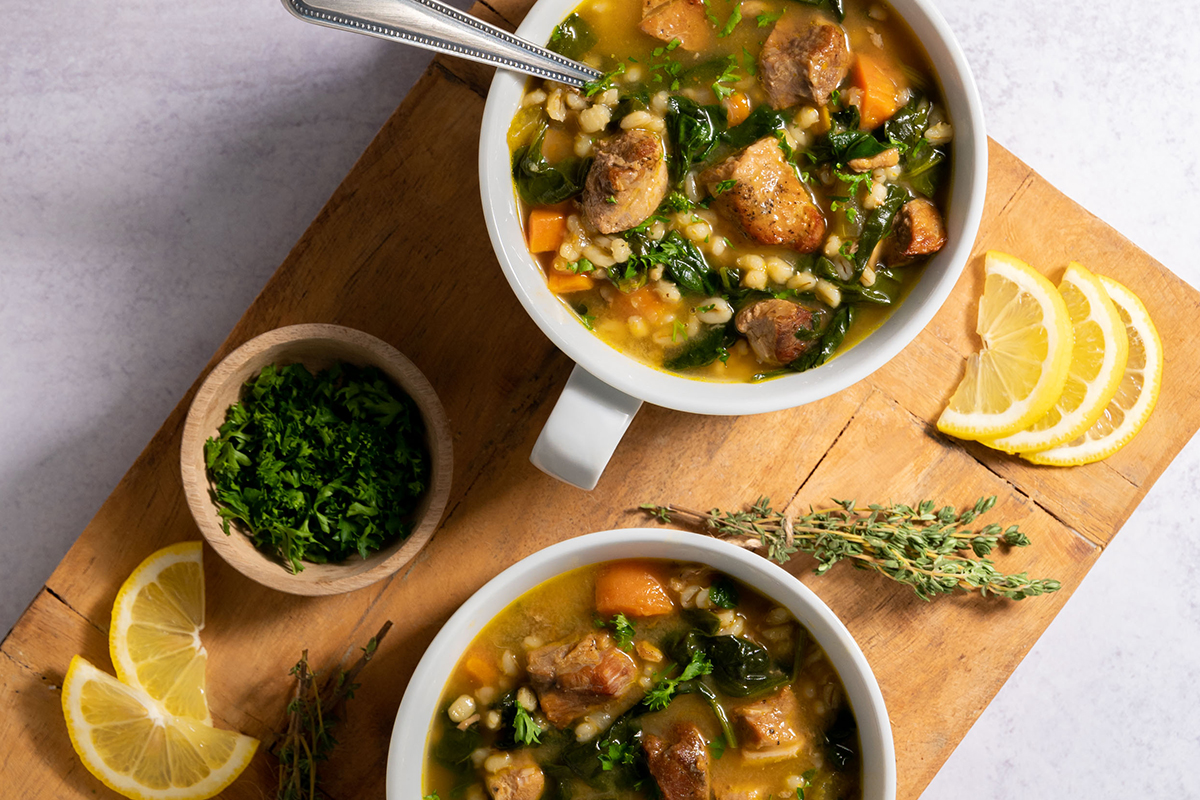 3 pounds Prairie Fresh® Natural boneless pork shoulder picnic, trimmed and cubed into 1.5" x 1.5" pieces
4 tablespoons vegetable oil split in half
2 large onions, medium diced
3 cloves garlic, minced
3 stalks celery, medium diced
2 large carrots, medium diced
12 ounces sliced button mushrooms
3 bay leaves
10 sprigs of thyme, tied with butcher's twine in a bundle
1 tablespoon tomato paste
1 gallon chicken stock or water
8 ounces white wine
1 large bag prewashed baby spinach
1 pound cooked barley (can substitute other grains or beans like spelt, farro beans or hominy)
juice of one lemon
salt and pepper, to taste
chopped parsley for garnish
In a mixing bowl, season cubed pork shoulder generously with 2 tablespoons of vegetable oil, salt and pepper.
Preheat oven to 400 F. In a roasting pan, add pork and cook until roasted golden brown. Remove from oven and set aside.
In a heavy-bottom soup pot over medium heat, add 2 tablespoons vegetable oil and mushrooms. Cook the mushrooms until golden brown.
Add onions, celery, carrot, garlic and bay leaf. Cook until the onion begins to caramelize, when light brown around the edges.
Over low heat, add tomato paste and stir. Slowly caramelize the mixture just until it starts to create a "fond" or brown food bits on the bottom of the pan.
Add white wine. Turn to medium-high heat. Cook until wine is reduced by half.
Add chicken stock, browned cubed pork and bundle of thyme. Simmer soup until the pork shoulder cubes start to lose firmness (about 20-30 minutes). Add cooked barley to the soup and continue to simmer for an additional 20 minutes.
Add salt and pepper to taste, to adjust seasoning. Remove thyme bundle and bay leaves, and discard. Add spinach to hot soup and stir until completely wilted.
Finish the soup with lemon juice and chopped parsley.