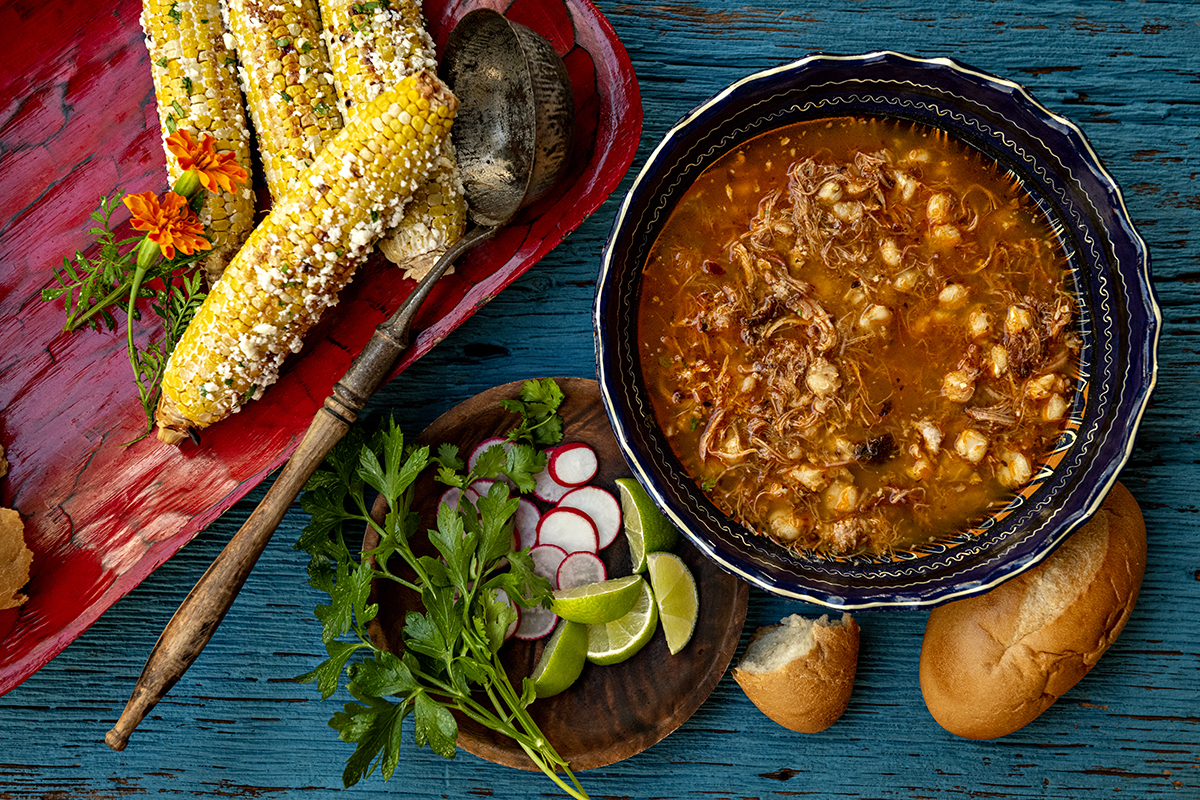 Source: National Pork Board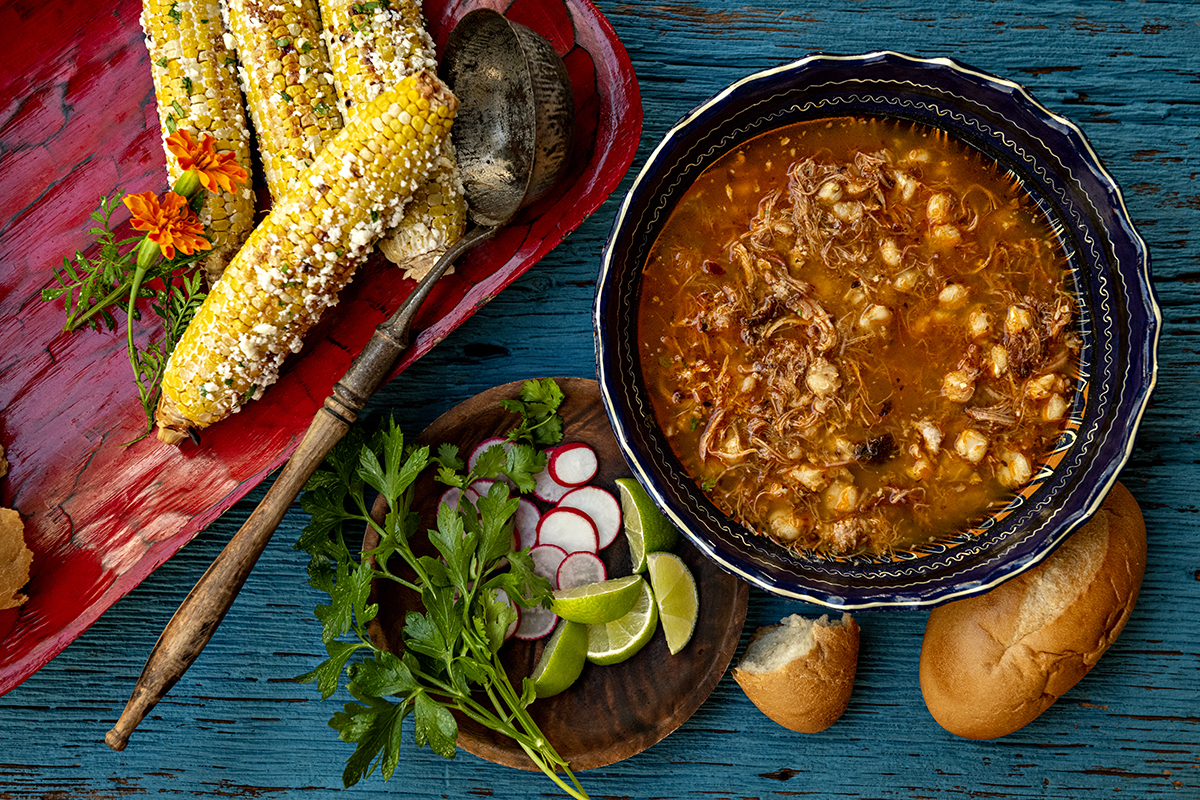 2 pounds Prairie Fresh® pork shoulder (cut into 2" pieces)
1 tablespoon vegetable oil
7 cups chicken broth
3 cloves garlic
3 chipotle peppers in adobo sauce (plus 1 tablespoon of adobo sauce)
25 ounces hominy (canned, drained)
1 teaspoon dried Mexican oregano
1 large onion (diced)
cilantro (chopped, for garnish, optional)
sliced radish (for garnish, optional)
avocado (for garnish, optional)
corn tortillas (for garnish, optional)
scallion (for garnish, optional)
lime wedges (to squeeze, for garnish, optional)
Cut the pork into chunks while pre-heating a dutch oven or heavy stockpot.
Add oil to the pot and sear the meat in batches as to not overcrowd the pan.
Remove browned pork, reduce heat to medium, and sweat onions for 10 minutes. Add garlic and oregano and cook an additional 5 minutes.
In a food processor, put chipotle peppers, adobo sauce, and 1/2 cup of broth and puree until smooth.
Add pork, chipotle puree, and broth to the pot and bring to a simmer. Cover and let cook for 90 minutes, stirring occasionally.
Add hominy and simmer an additional 30 minutes.
Check for seasoning and ladle into bowls with garnish.
Recipes You May Also Like