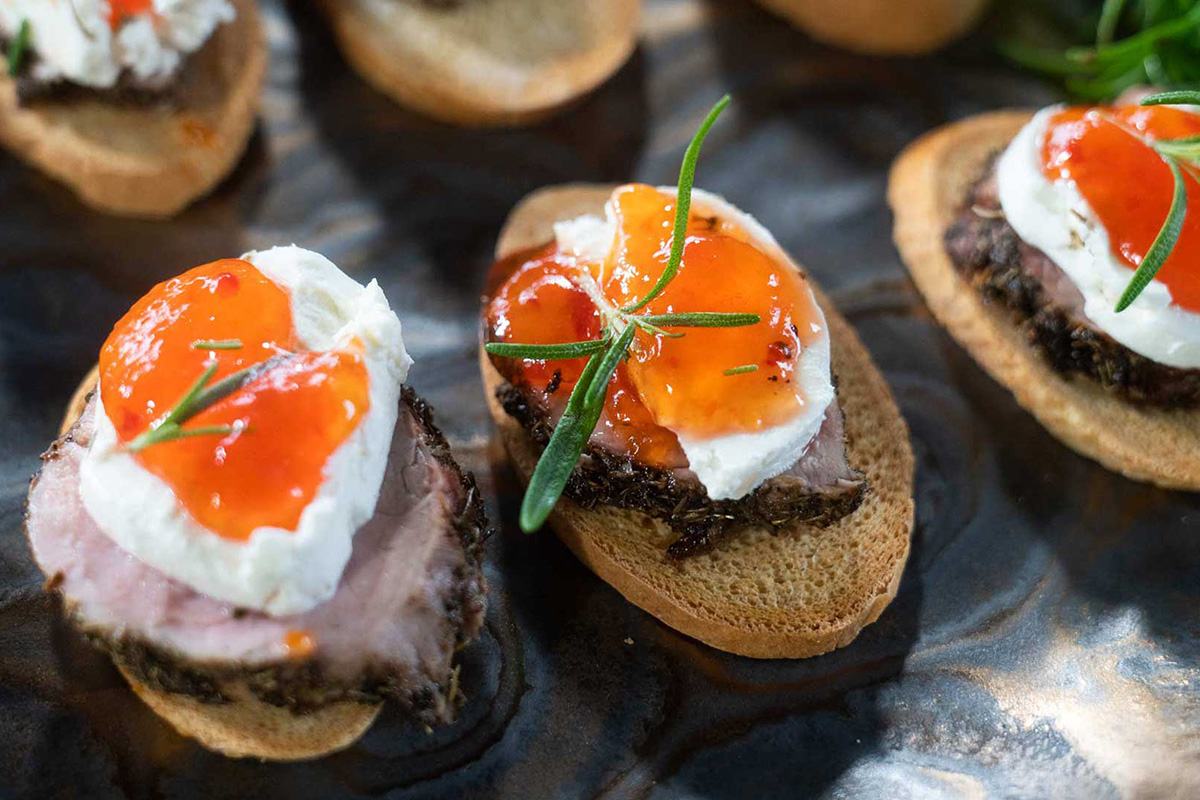 Herbed Pork Tenderloin Crostini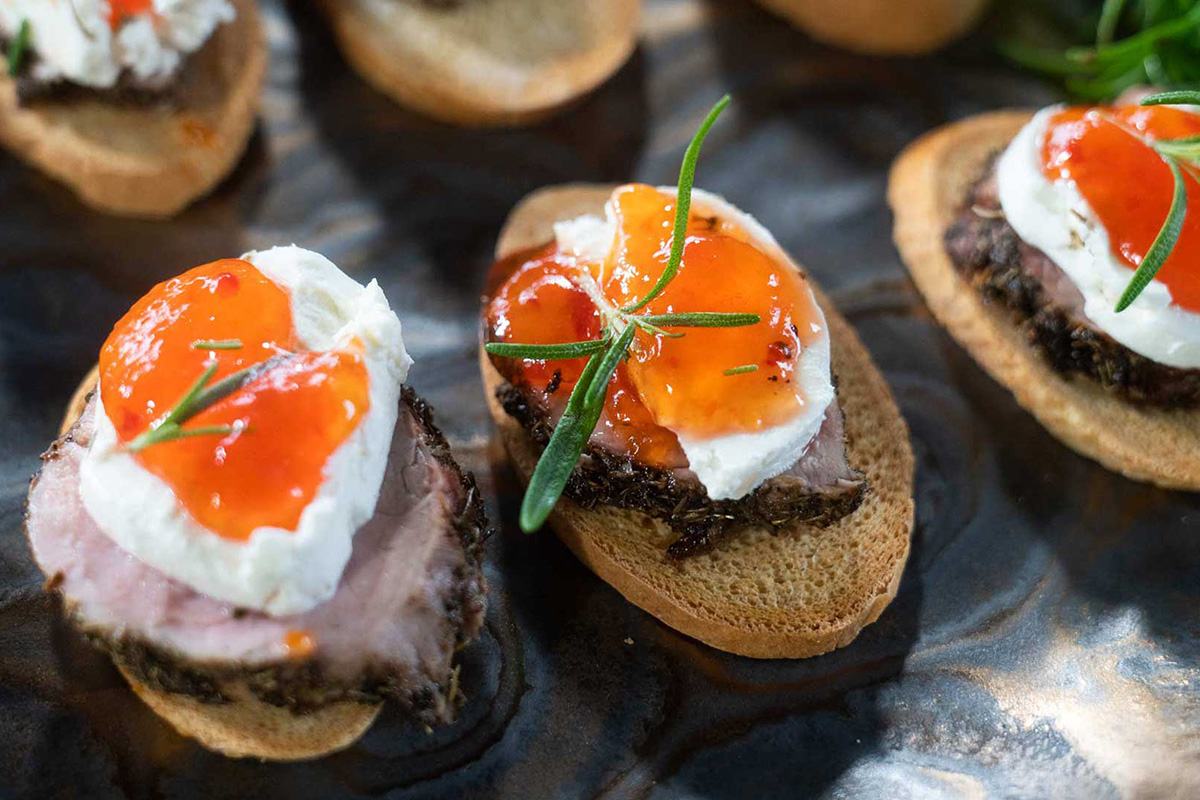 1 Prairie Fresh® pork tenderloin, silverskin removed
16-20 crostini, or a French baguette sliced into thin pieces and toasted
1 tablespoon minced garlic
1 teaspoon dried rosemary
1 teaspoon dried thyme
1 teaspoon dried oregano
1/2 teaspoon salt
1/4 teaspoon fresh ground black pepper
2 tablespoons olive oil
1/2 cup red pepper jelly
1 goat cheese log, sliced thinly
chopped fresh herbs such as rosemary or parsley for garnish, optional

Preheat grill to medium-hot.
In a small bowl, add olive oil, rosemary, oregano, garlic, thyme, salt and pepper. Stir to make a paste. Rub tenderloin all over with paste and allow to sit for 10 minutes.
Place tenderloin on grill, turning every 3 to 4 minutes, for about 15 -17 minutes, or until tenderloin reaches an internal temperature of 145 F. Remove and allow to rest 10 minutes, lightly covered with foil.
Slice tenderloin thinly. Place a slice on each crostini, then top with goat cheese and a dab of red pepper jelly. Garnish with chopped fresh rosemary or parsley, if desired.
Note: Pork tenderloin may also be prepared inside. After seasoning, place in a warm skillet and sear for a total of 4 minutes, turning every minute. Place pan in a 400 F oven for 15 to 18 minutes or until tenderloin has an internal temperature of 145 F. Follow resting procedure and other directions as referenced above.