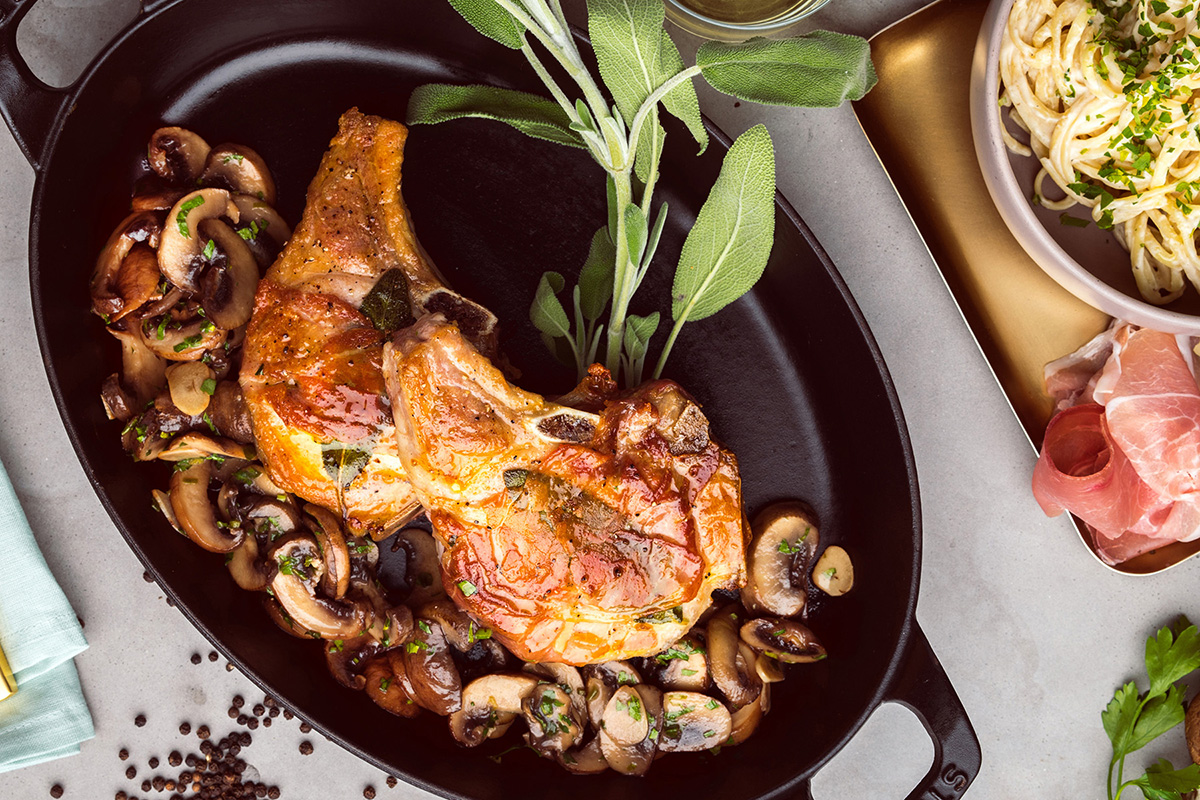 Glazed Pork Saltimbocca with Sage
Source: National Pork Board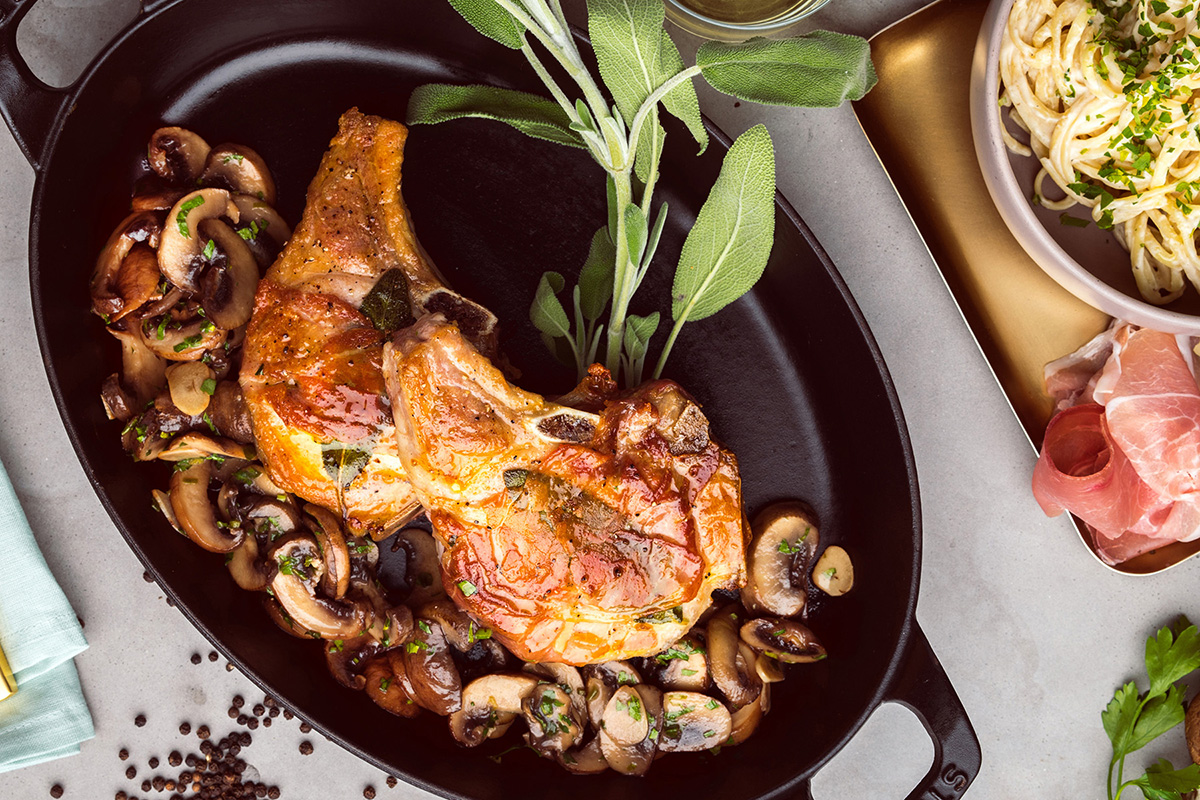 2 bone-in Prairie Fresh® pork chops
4 sage leaves (large)
4 slices prosciutto (large & thinly sliced)
3 tablespoons olive oil
1 tablespoon kosher salt
1 teaspoon black pepper
2 cloves garlic (sliced)
3 cups portabello mushroom (sliced)
5 ounces marsala wine (sweet)
3 tablespoons butter (cubed)
2 tablespoons parsley (chopped)
Preheat oven to 350 F. Place 2 large sage leaves, one on top and one on the bottom of the pork chops. Wrap each pork chop with a prosciutto slice, using skewer to hold in place.
Heat olive oil in a large sauté pan over medium-high heat. Add the pork chops, season with salt & pepper, and sear well on each side for about 2-3 minutes per side. Remove pork chops from pan once golden brown.
Place on a sheet pan and bake in oven for approximately 15-20 minutes, until chops reach an internal temperature between 146-160 F, using a digital thermometer. Heat pan that seared pork chops to medium heat. Add sliced garlic and sauté until golden brown. Add mushrooms. Deglaze pan with marsala wine, add butter and cook mushrooms. Stir until they are tender and marsala wine has reduced. Sprinkle with chopped parsley.
Serve with pasta, such as fettucine alfredo.