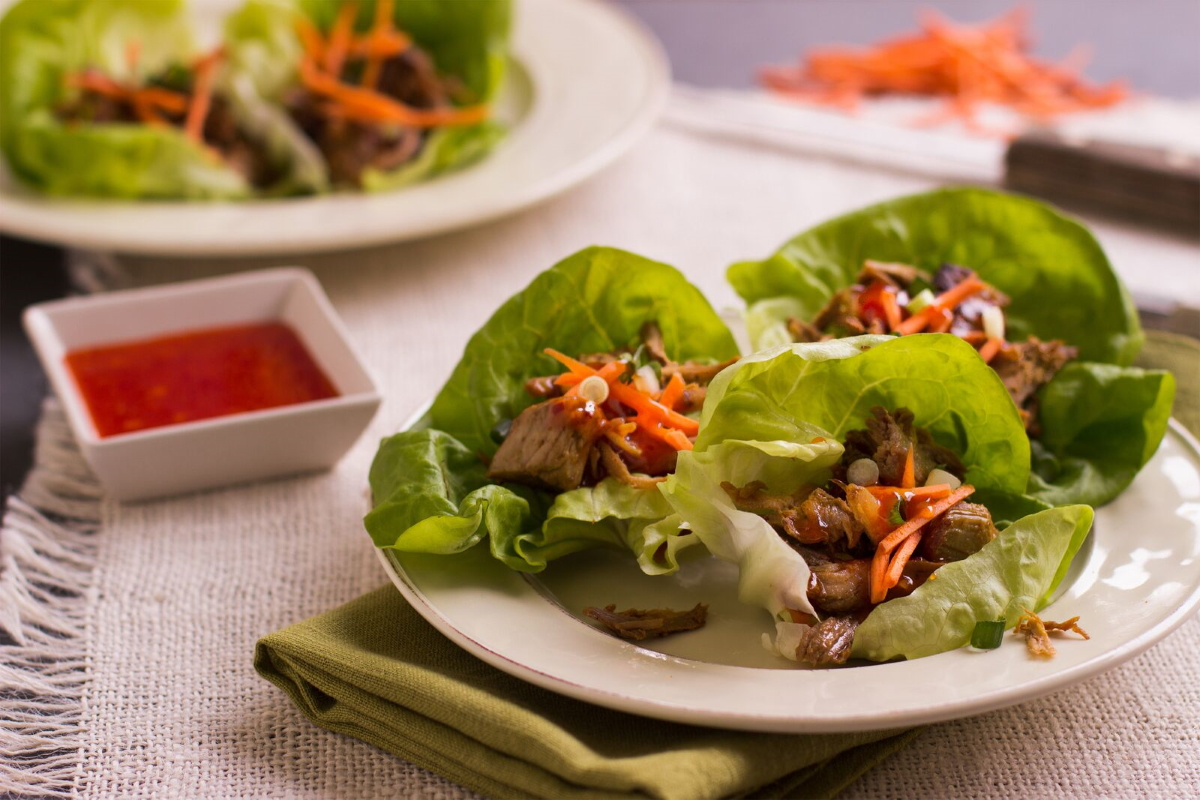 Vietnamese Pulled Pork Lettuce Wraps
Source: National Pork Board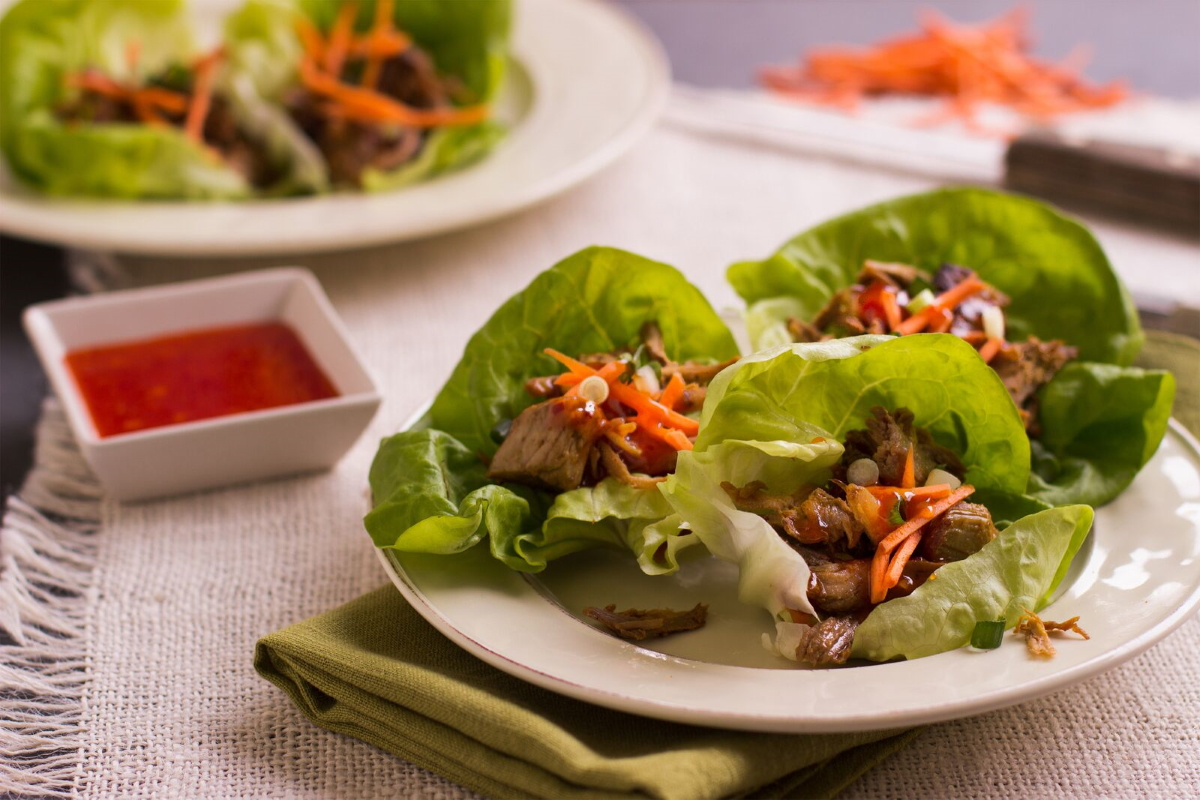 1 Prairie Fresh® bone-in blade (shoulder) pork roast, 4 1/2 lbs.
1/4 cup sriracha chili sauce, plus more for serving
1/2 cup Thai sweet chili sauce, Vietnamese sweet garlic chili sauce*, plus more for serving
16-20 bibb lettuce leaves, or butter lettuce leaves
1/2 cup matchstick carrots
Using a thin sharp knife make shallow crosswise cuts, about 1/2-inch thick, spaced 1-inch apart, all over pork. Place pork on rack in roasting pan (if using aluminum, use two pans, stacked on top of each other). Spread hot pepper sauce all over pork, turning over with tongs to avoid touching sauce. Add 1/2 cup water to bottom of pan.

Prepare a grill to medium indirect heat (around 350 degrees F.).

Place pan with pork on the grill over indirect heat. Cover grill and cook, turning pork over after 45 minutes, grilling until the pork is beginning to brown, 1 1/2 hours.

Cover pan and pork with aluminum foil. Continue cooking, with lid closed, maintaining temperature as needed, for 2 hours. Remove and discard foil. Continue cooking in a closed grill, turning pork over after 30 minutes, until pork is fork tender and the outside is browned, about 1 hour. Remove pan with pork from grill. Cover again with foil and let stand for 30 minutes.

Transfer pork to cutting board. Pour pan juices into a bowl and skim off fat. Use two forks to shred meat into bite-sized pieces. Transfer to bowl and moisten with 1/4 to 1/2 cup pan juices. For each wrap, add pork to a lettuce leaf and top with a drizzle of Thai or Vietnamese sweet garlic chili sauce and a sprinkle of carrots. Serve with additional hot sauce.


8 to 10 servings

*For a substitute, combine 1/2 cup apricot preserves, 1/4 teaspoon hot red pepper flakes and 1 minced garlic clove in a small bowl.