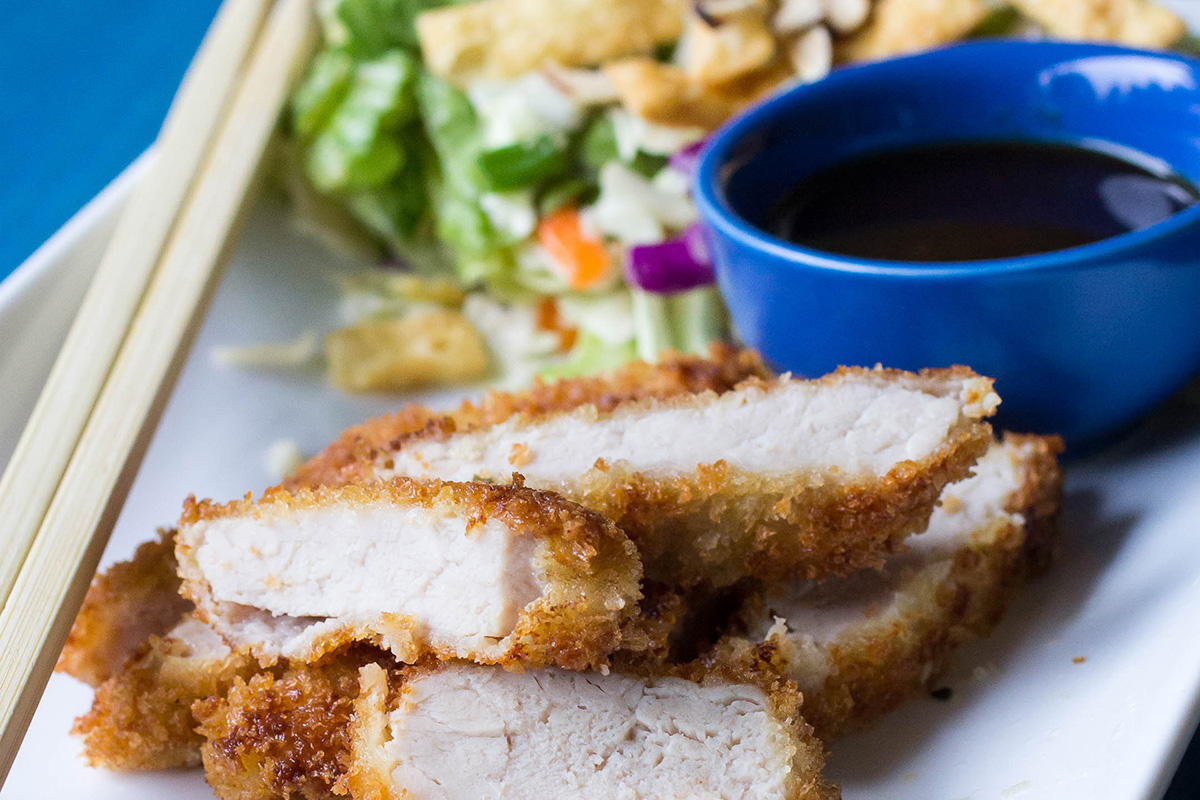 Source: National Pork Board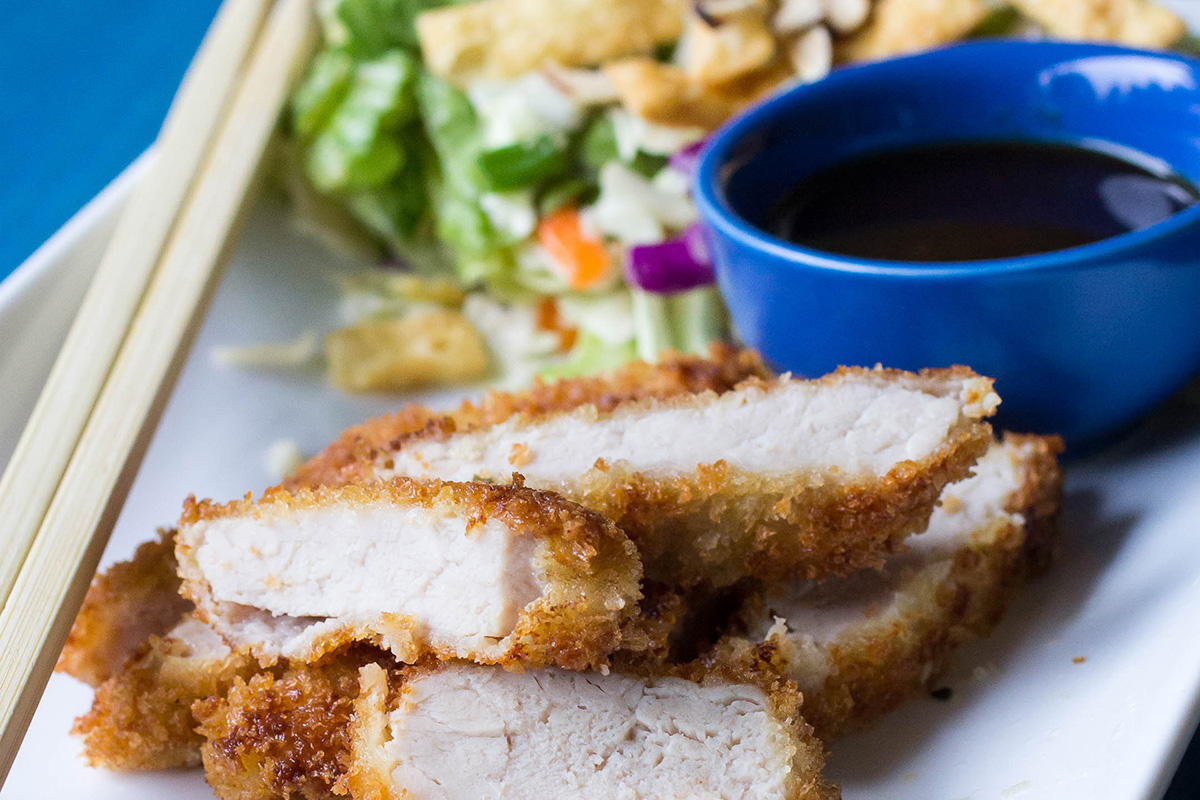 1 Prairie Fresh® pork loin (filet, trimmed)
salt
pepper
1/2 cup flour (seasoned with salt, pepper, and garlic powder)
1 egg
1 tablespoon whole milk (or 2% milk)
2 teaspoons seasoning (Thai, Stir-in paste, such as Gourmet Gardens)
1 1/2 cups panko breadcrumbs
neutral oil
Slice pork loin into 1-inch filets, and lightly season with salt and pepper.
Mix together flour, salt, pepper and garlic powder. In a separate dish, whisk together egg, milk and Thai seasoning paste. Add panko to another dish.
Take the pork filets and coat them well with the flour, then in egg wash, and then panko. Set aside on a clean plate, and repeat until all of the filets are covered.
Place the oil into the pan and heat to 350 degrees F (about 1 inch of oil). Fry pork filets until golden brown and the internal temperature reaches between 145 degrees F (medium rare) and 160 degrees F (medium). Remove from pan and rest for 3 minutes. Serve.