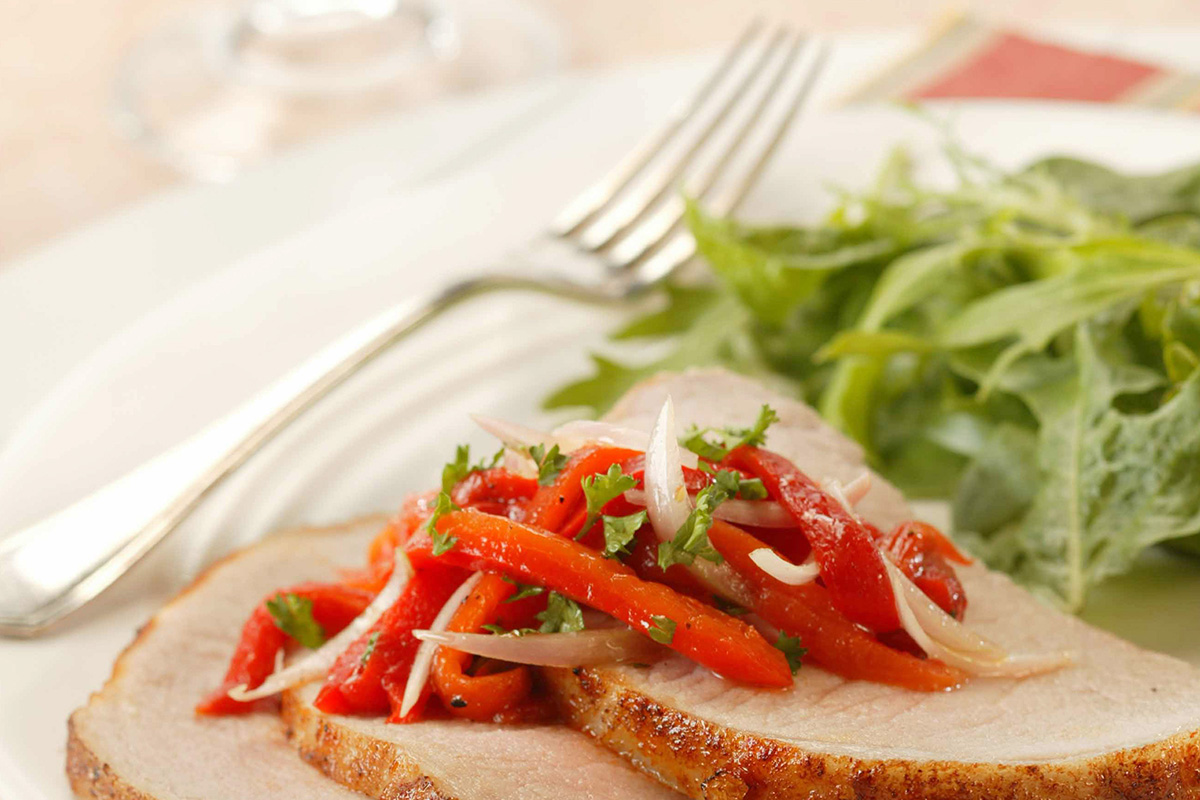 Spanish-Inspired Grilled Pork Roast
Source: National Pork Board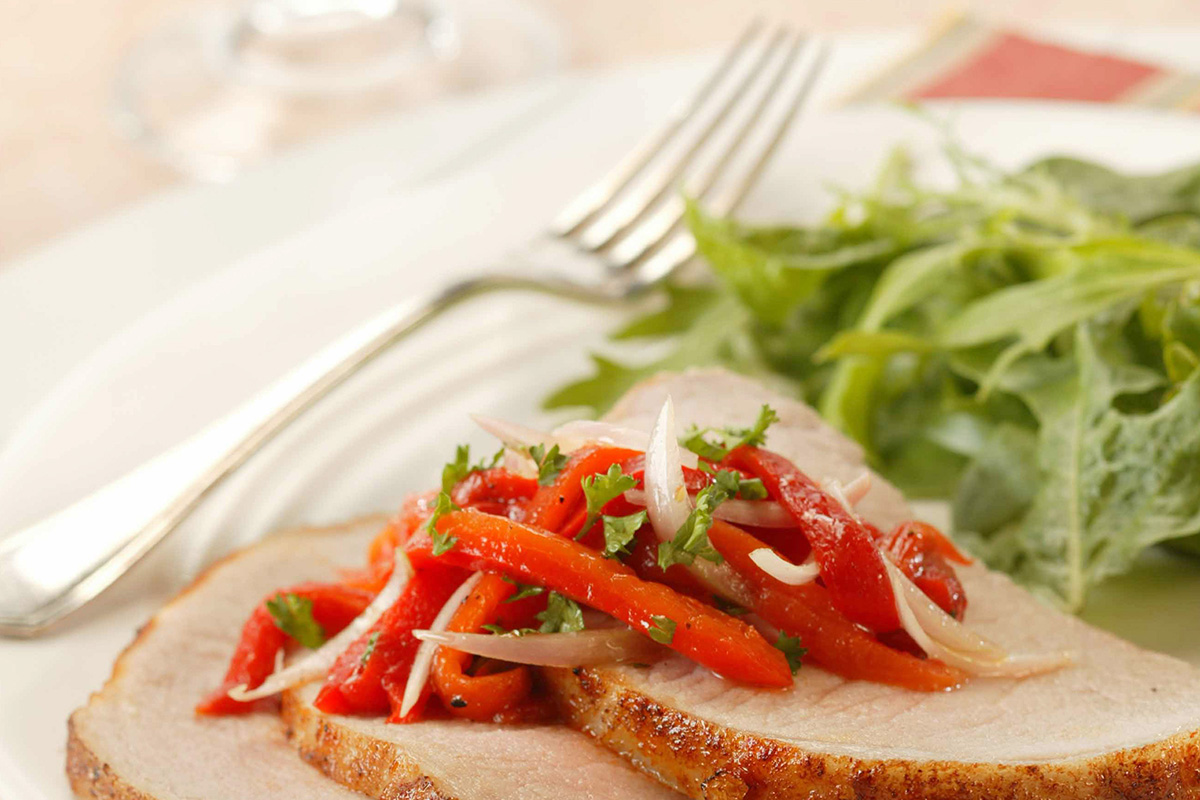 2 1/2 pounds Prairie Fresh® boneless pork loin roast
1 1/2 tablespoons paprika
1 1/2 tablespoons dried chipotle pepper (crushed)
1/2 cup sweet sherry (cream sherry, or other oloroso sherry)
1/4 cup olive oil
3 cloves garlic (crushed)
1/2 teaspoon salt
1/2 teaspoon black pepper (freshly ground)
14 ounces roasted red peppers (drained)
3 shallots (peeled and thinly sliced)
2 tablespoons sherry vinegar
2 tablespoons sweet sherry
1/4 cup olive oil
1/4 teaspoon salt
1/4 teaspoon black pepper (freshly ground)
1/4 cup parsley (minced)
Place roast in large self-sealing bag. In small bowl, whisk together remaining roast ingredients (paprika, dried chipotle pepper, 1/2 cup sweet sherry, 1/4 cup olive oil, garlic, 1/2 teaspoon salt, 1/2 teaspoon pepper), pour over pork. Seal bag and toss gently. Refrigerate 8-24 hours, turning bag occasionally.
Prepare a medium to medium-low, banked fire in covered kettle-style grill (for gas grill, heat only one side). Remove pork from marinade, reserving marinade. Grill pork over indirect heat, basting occasionally with reserved marinade, 40-60 minutes (20 minutes per pound) until internal temperature on a thermometer reads 145 degrees F. Remove roast from oven; let rest 10 minutes before slicing to serve.
Roasted Pepper Vinaigrette: Slice drained roasted red peppers 1/4-inch thick; toss with shallots in medium bowl. In small bowl, whisk together 2 tablespoons vinegar, 2 tablespoons sherry, 1/4 cup oil, 1/4 teaspoon salt, and 1/4 teaspoon pepper. Drizzle over peppers, toss, add parsley and toss gently. Serve over sliced pork.