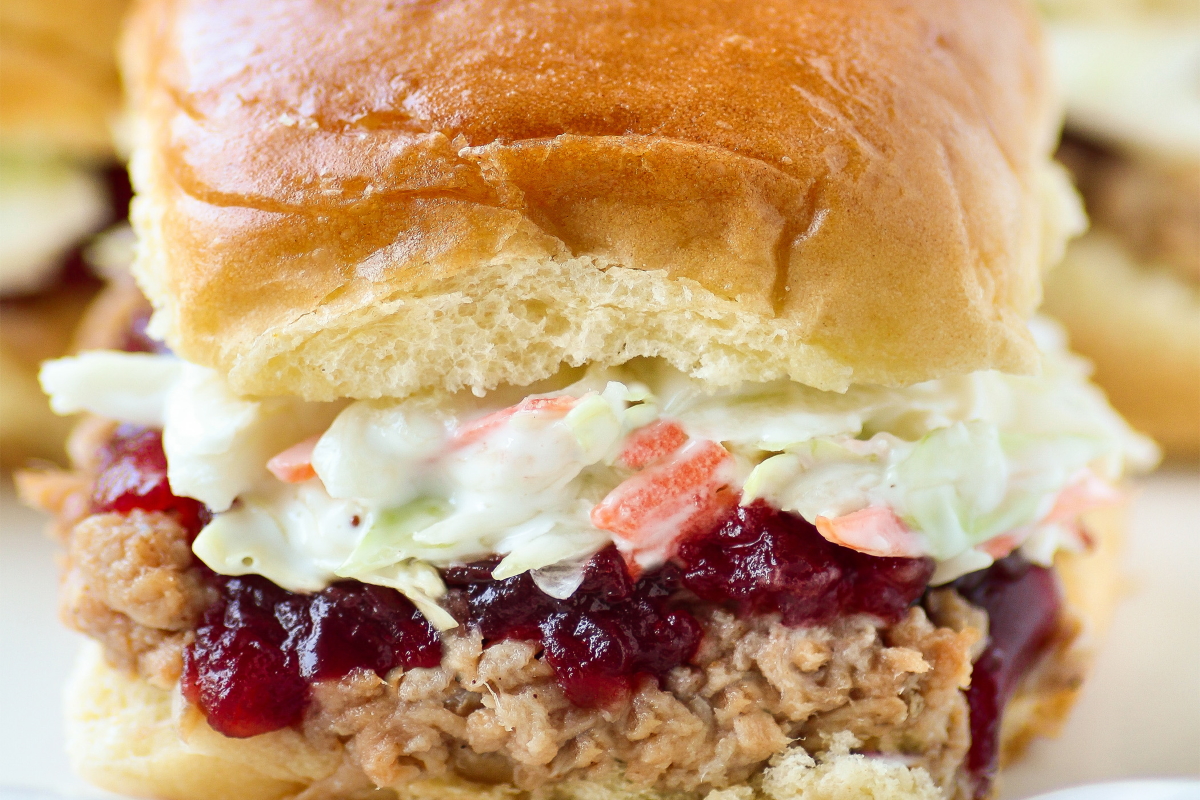 Slow Cooker Pulled Pork Cranberry Slaw Slider
Source: The National Pork Board: Recipe Courtesy of Jessica Knott from Swanky Recipes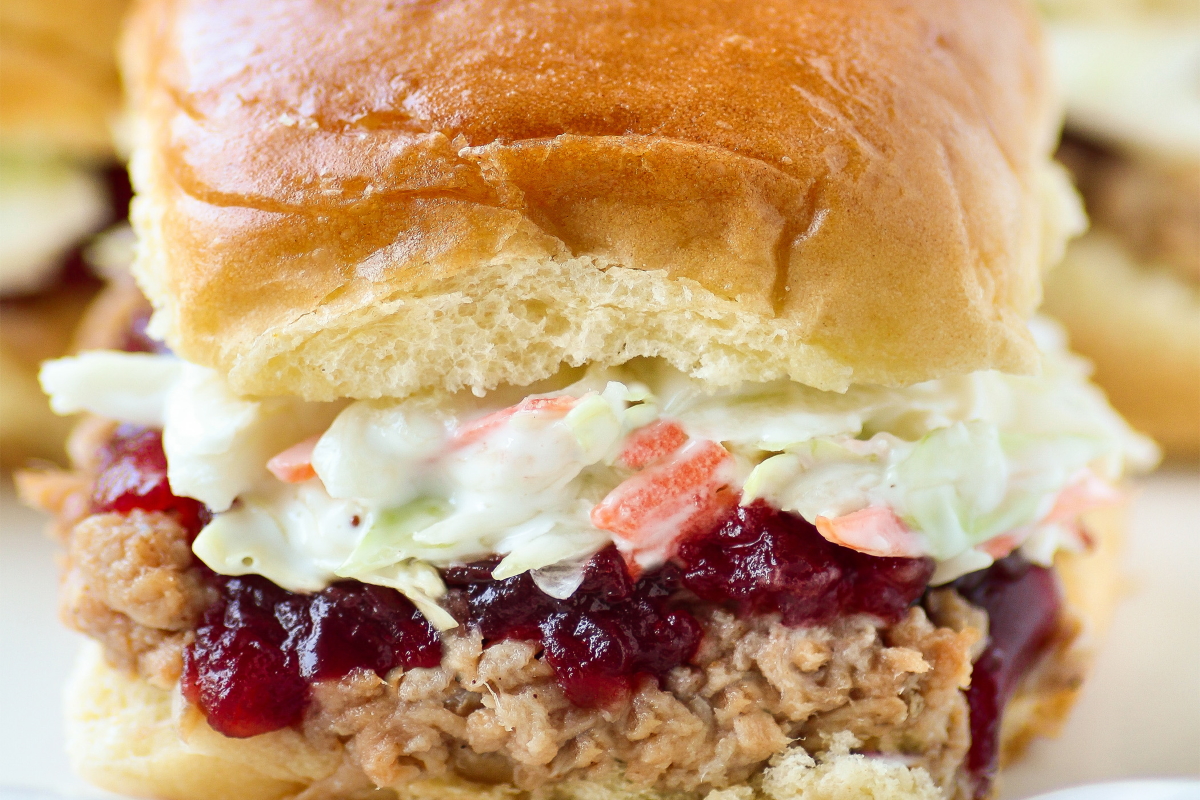 2 1/2 pounds Prairie Fresh® pork tenderloins
5-6 cups water
1 teaspoon garlic salt
pepper, to taste
3/4 cup barbecue sauce
3/4 cup coleslaw dressing
1 bag coleslaw mix, (homemade recipe under cooking directions)*
12 buns
2 14 oz cans cranberry sauce
Place pork tenderloin and water into slow cooker and sprinkle with garlic salt and pepper. Place the lid on top and set heat to low, letting cook for about 8 hours or until the internal temperature is between 145 F. (medium rare) and 160 F. (medium). Drain liquid from slow cooker and shred meat using two forks. Toss with barbecue sauce, set aside.

Butter top of the bun and lightly toast in a skillet, if desired. To assemble, place shredded pork on top of the bottom bun. Top with a good spoons' worth of cranberry sauce, then add coleslaw and top with bun.

Serves 6 to 8

Homemade Coleslaw Salad (optional)
2 carrots, peeled
5 cups cabbage

To make homemade coleslaw, chop about 5 cups cabbage and grate 1-2 carrots. Toss with coleslaw salad dressing.