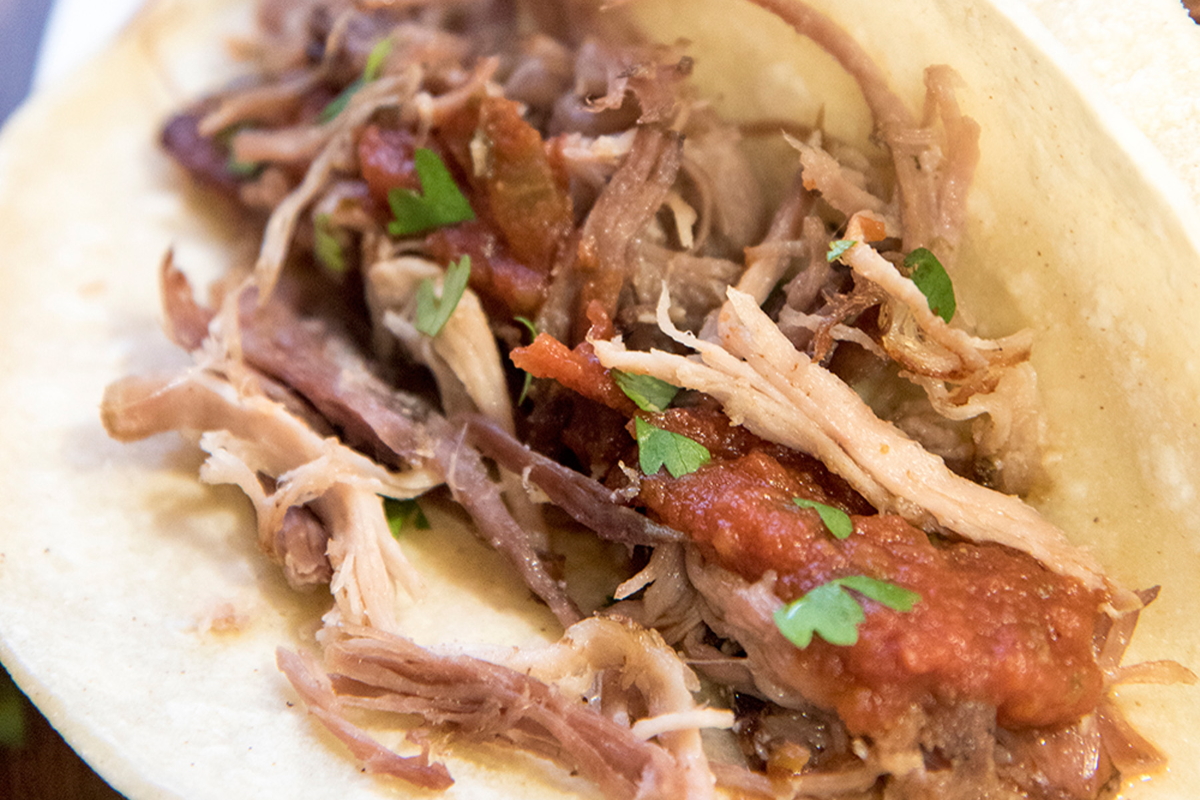 Slow Cooker Pork Carnitas
Source: The National Pork Board: Recipe courtesy of Aimee, Like Mother Like Daughter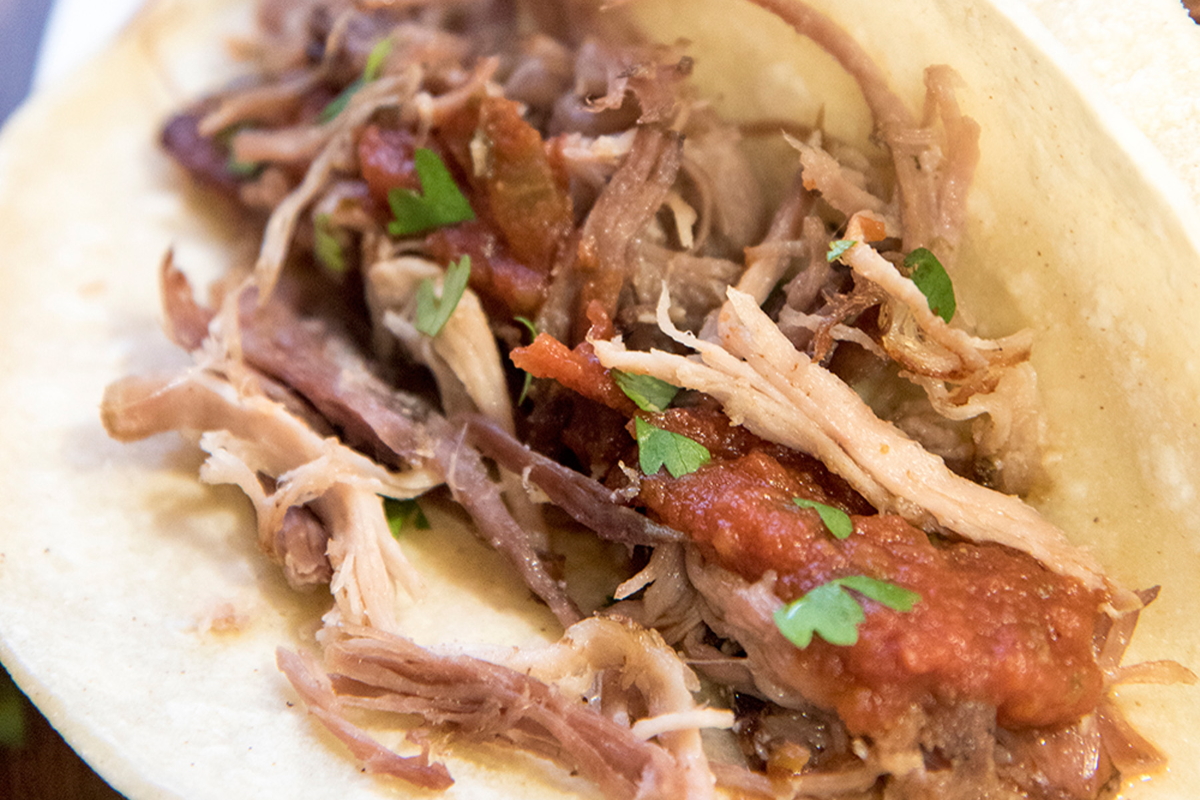 3-4 lbs Prairie Fresh® shoulder pork roast
1 tablespoon olive oil
1 teaspoon salt
1 teaspoon black pepper
1 tablespoon cumin
1 tablespoon oregano
Juice of 2 oranges
1 cup onion, diced
2 tablespoons garlic, minced
1 can diced green chiles
1 tablespoon vegetable oil
small tortillas, optional
cilantro, optional
salsa, optional
Pat your pork roast dry with paper towels.
Rub olive oil all over pork. Then coat pork roast with salt, pepper, cumin and oregano.
Place pork roast in slow cooker. Pour orange juice over the top of roast. Spread onions, garlic and green chiles over the top of the roast. Cover slow cooker and cook on low for 7-8 hours, or high for 5-6 hours.
Remove pork from slow cooker and shred with 2 forks, removing and discarding big pieces of fat.
In large saute pan, heat your vegetable oil over medium-high heat. Add your shredded pork and cook until the bottom of your pork is nice and crispy. Serve immediately on its own or on a tortilla topped with cilantro and salsa.
6-8 servings