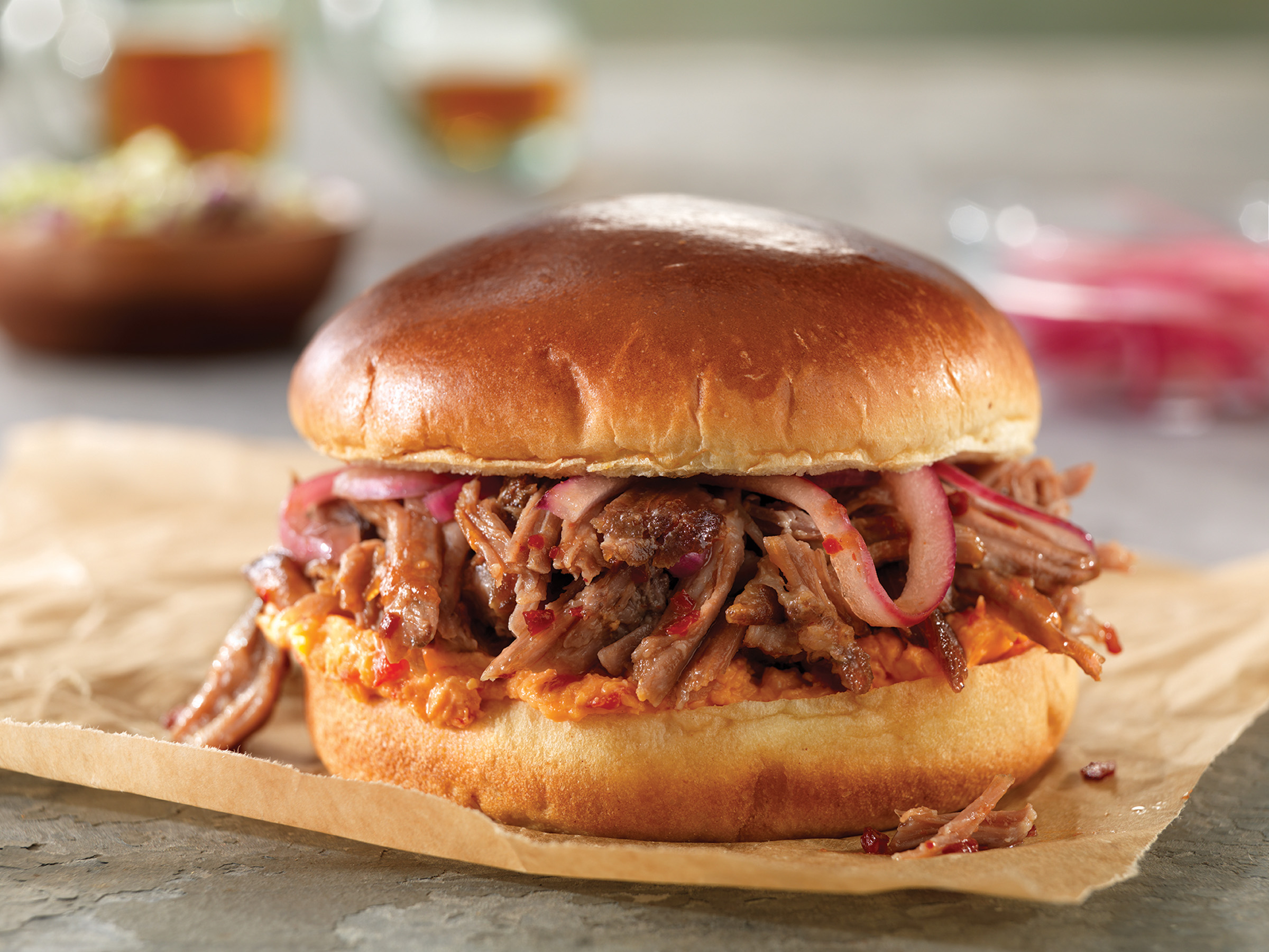 Rain-Or-Shine Pulled Pork and Pimento Cheese
Source: National Pork Board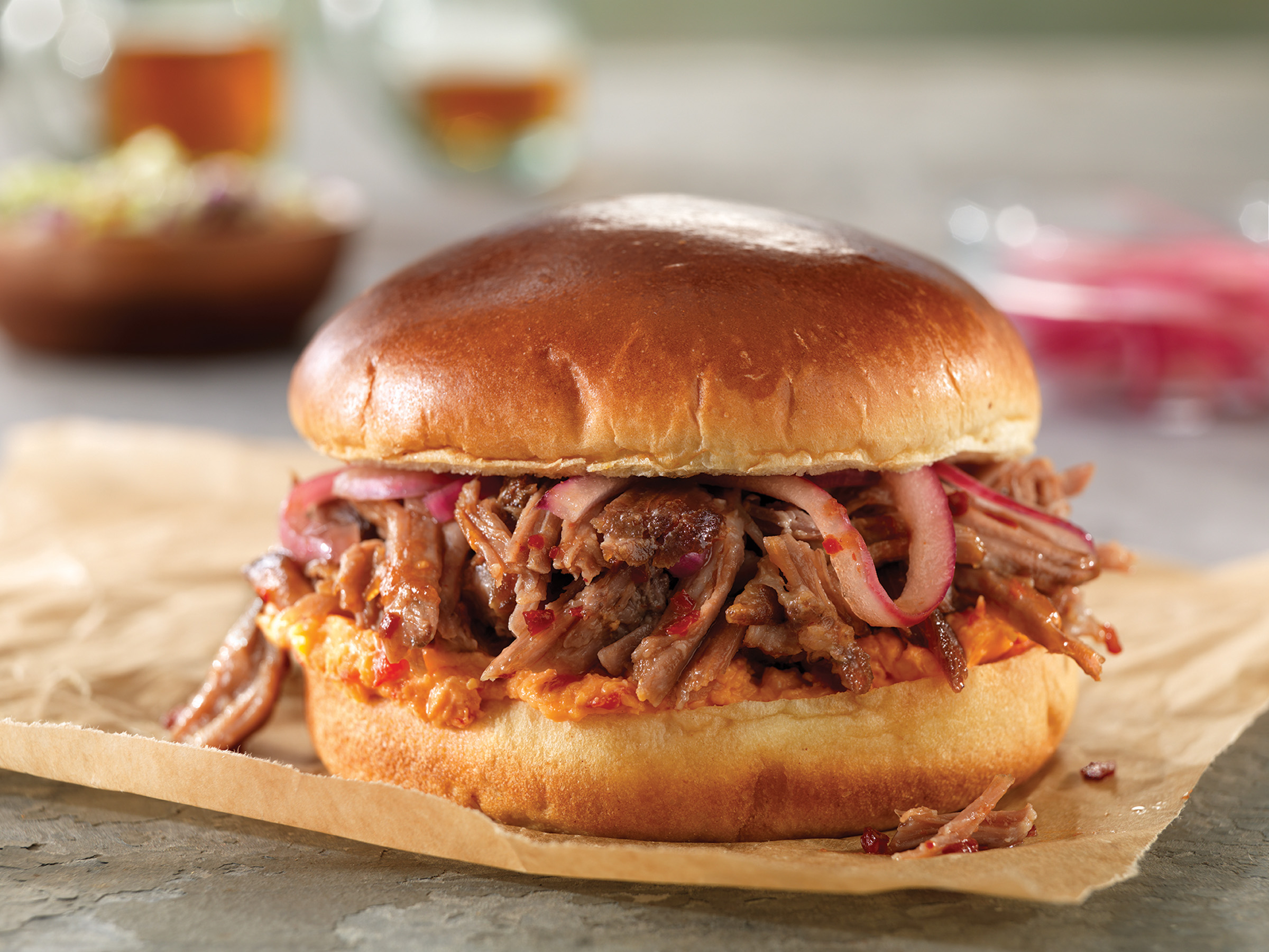 3 pounds Prairie Fresh® boneless pork shoulder
2 tablespoons ketchup
2 tablespoons brown sugar, packed
1 tablespoon red pepper flakes (or more to taste)
1 1/4 cups cider vinegar (divided)
1 1/2 teaspoons salt (divided, or more to taste)
1 red onion (quartered and thinly sliced)
8 soft buns (split horizontally)
8 ounces cheddar cheese (coarsely shredded, about 2 cups)
4 ounces cream cheese (at room temperature)
4 ounces diced pimentos (or sliced, drained, about 1/2 cup)
salt
pepper
In a medium bowl, combine ketchup, brown sugar, red pepper flakes, 1/2 cup vinegar and 1/2 teaspoon salt, stirring to dissolve the sugar and salt. Pour vinegar mixture into a slow cooker and add pork. Cover and cook until pork is very tender, 6 to 8 hours on low or 4 to 5 hours on high, ideally turning the meat halfway through.




Meanwhile, in a medium nonreactive bowl, combine remaining 3/4 cup vinegar and remaining 1 teaspoon of salt, stirring to dissolve the salt. Stir in onion and set aside at room temperature, stirring occasionally, for 2 hours. Set aside in the refrigerator until ready to serve.




For the pimiento cheese: In the bowl of a food processor, combine cheddar cheese and cream cheese, pulsing to combine. Add pimientos and pulse to coarsely chop. Add salt and pepper to taste. Set aside in the refrigerator until ready to serve.




Transfer the cooked pork to a cutting board and let rest 10 to 15 minutes. Use two forks to shred the meat into bite-sized pieces. Moisten/season with cooking juices, red pepper flakes and salt to taste.




Drain onions, setting them aside and discarding the marinade. Spread the pimiento cheese on the bottom halves of the rolls. Top with pork and onions and serve.