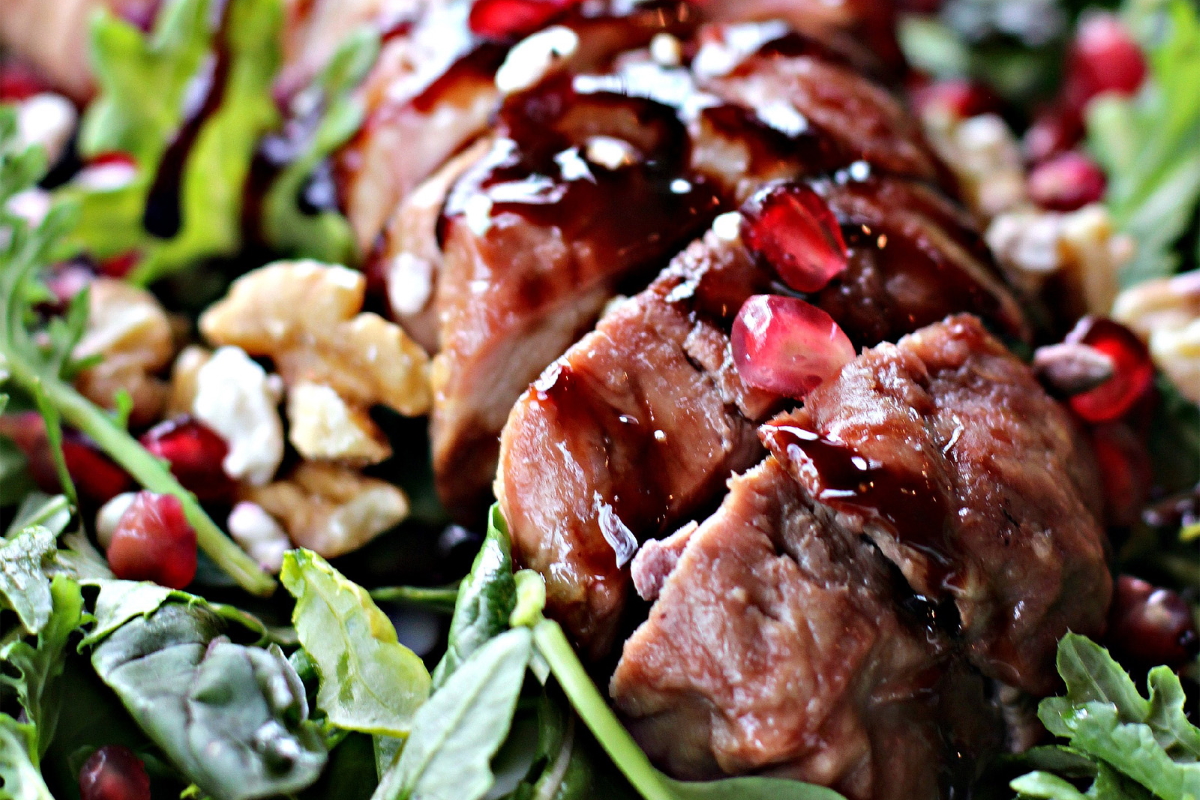 Pomegranate Glazed Pork Tenderloin
Source: The National Pork Board: Recipe courtesy of Jeannette, Adventures of J-Man and MillerBug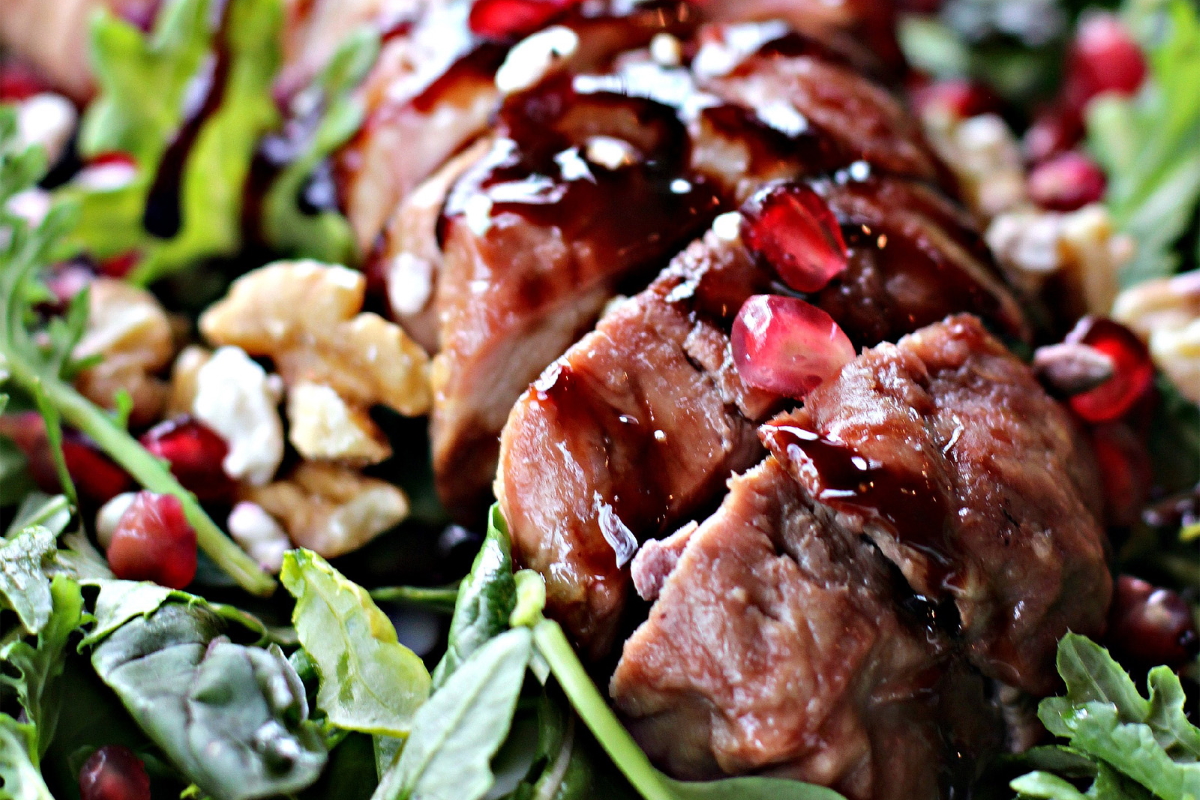 1 lb. PrairieFresh® pork tenderloin
sea salt, to taste
1 cup pomegranate juice
1/8 cup sugar
2 cups spring mix greens
1/2 cup walnuts
1 large pomegranate, seeded
1/4 cup goat cheese*

Preheat oven to 450 degrees F. Place pork tenderloin onto a broiler pan and sprinkle it with sea salt.
To make the glaze
: In a small saucepan, mix together 1 cup of pomegranate juice and sugar, bring to a boil.
After boiling for about ten minutes, the liquid should have reduced to about half its original amount and be slightly sticky (almost like syrup). Brush pomegranate glaze over the top.
Bake glazed tenderloin in oven for fifteen minutes, then remove from oven, add another coat of pomegranate glaze and place it back in the oven for five more minutes or until the pork reaches an internal temperature between 145 degrees F. (medium rare) and 160 degrees F. (medium) followed by a three-minute rest.
To arrange the platter
: Add a bed of fresh spring mix to the bottom of a large platter.
Next, return glaze back to heat and boil until glaze has thickened.
After allowing pork to rest, slice it into pieces, not cutting all the way through. Place pork on top of spring mix and drizzle thickened glaze over the top with a spoon. Next, spread walnut halves over the spring mix. As a finishing touch, sprinkle pomegranate seeds and goat cheese over pork tenderloin and salad.
*You may use orange zest to the goat cheese to up the flavor