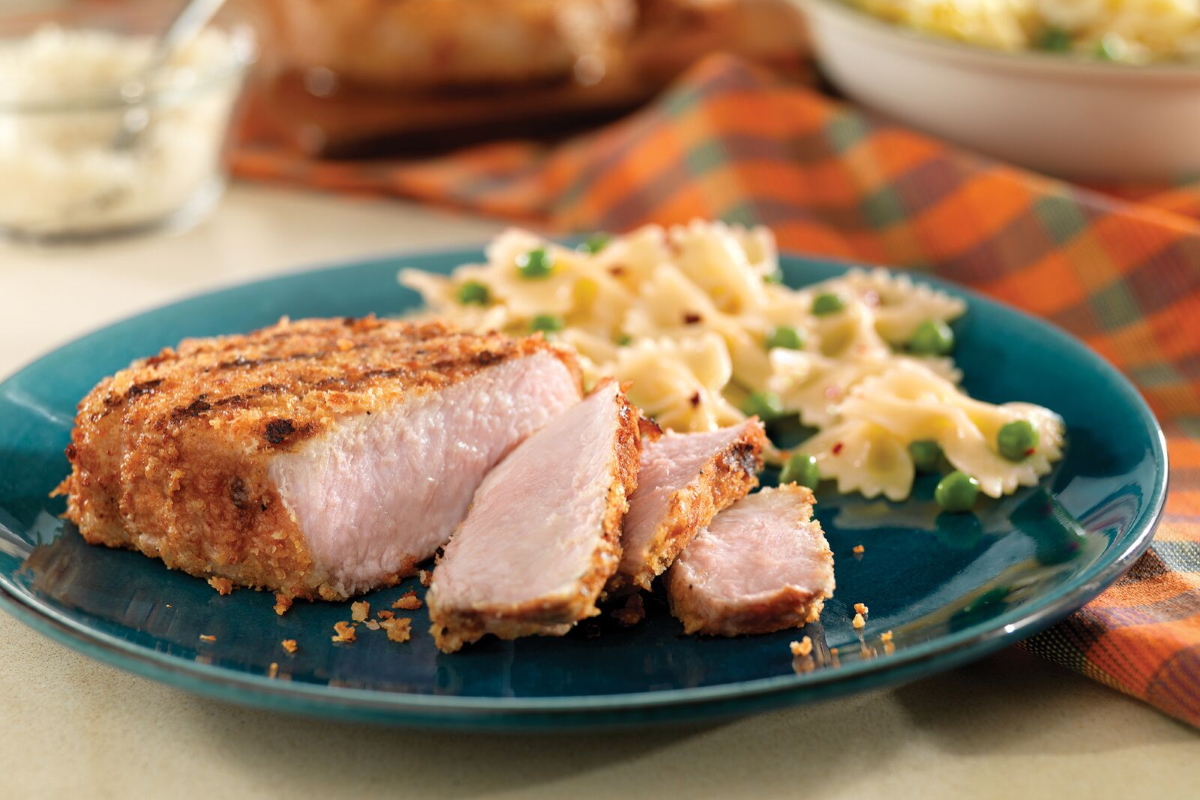 Parmesan-Crusted New York Pork Chops
Source: National Pork Board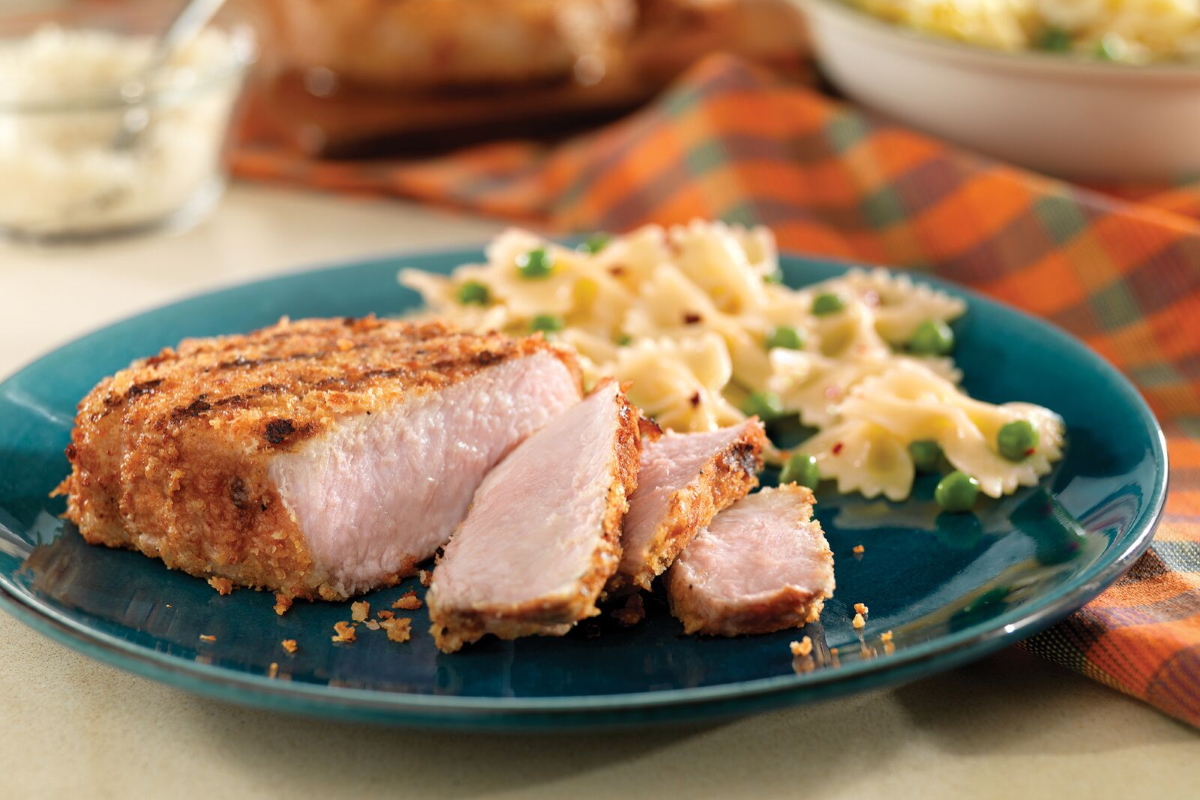 4 Prairie Fresh® boneless New York (top loin) pork chops, about 1-inch thick
1 tablespoon olive oil
1 1/2 teaspoons coarse-salt
1 teaspoon black pepper, freshly ground
1/3 cup panko bread crumbs, (Japanese-style bread crumbs)
1/3 cup Parmesan cheese, freshly grated
Brush pork with oil. Season with salt and pepper. Let stand for 15 to 30 minutes. In a small bowl, mix panko and Parmesan together.
Prepare a medium-hot fire in grill. Place chops on grill and close the lid. Grill over direct heat for 4 minutes. Turn chops and sprinkle panko mixture over tops. Close lid and continue grilling for 4-5 minutes more, or until the topping is lightly browned and the internal temperature of the pork on a meat thermometer measures 145°F. (medium rare) or 160°F. (medium). Remove from the grill and let rest for 3 minutes.
Serving Suggestion: Serve with bow-tie pasta tossed with green peas and butter. Add chopped fresh basil, parsley or chive to "spice" it up.