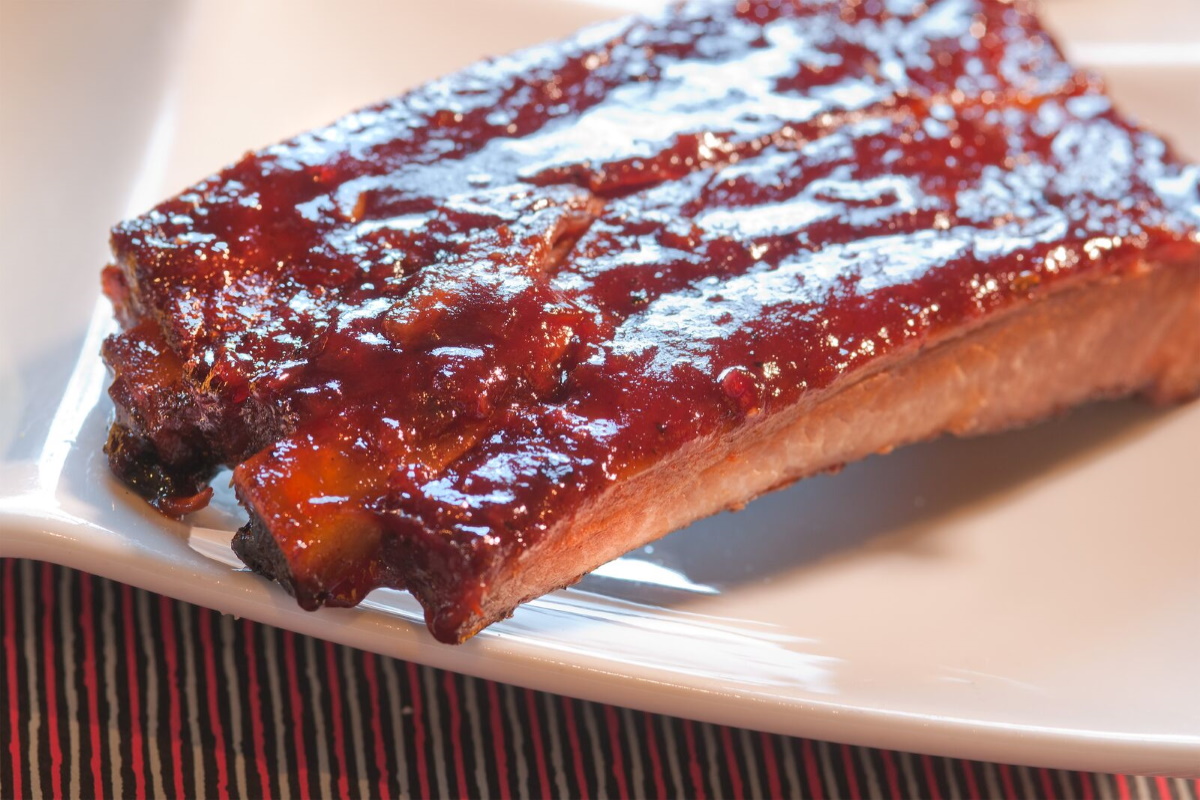 Blackberry Jalapeno BBQ St. Louis Spareribs
Source: National Pork Board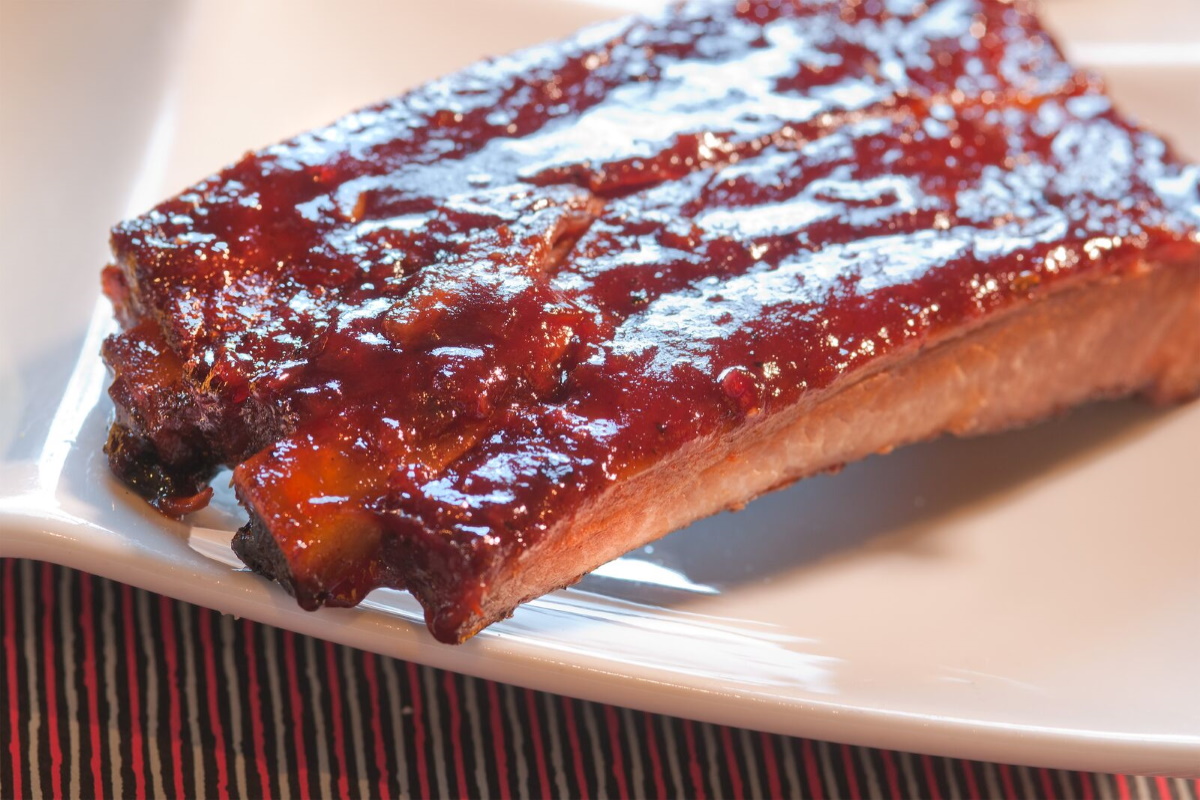 2 racks of PrairieFresh® St. Louis Style Spareribs

Dry Rub
1/4 cup dark brown sugar, packed
4 teaspoons garlic salt
4 teaspoons chili powder
2 teaspoons salt
1 teaspoon black pepper
1/2 teaspoon celery salt
1/4 teaspoons white pepper
1/4 teaspoon cayenne
1/4 teaspoon cinnamon

Liquid Seasoning
3/4 cup apple juice
1/4 cup blackberry preserves
1 tablespoon reserved dry rub mix
1 1/2 teaspoons balsamic vinegar
2 cloves minced garlic
1 teaspoon jalapeno pepper, seeded and minced


Finishing Glaze
1/4 cup white vinegar
2 tablespoons + 1 1/2 teaspoons apple cider vinegar
2 tablespoons + 1 1/2 teaspoons Worcestershire Sauce
2 1/2 teaspoons reserved dry rub mix
1/2 cup plus 2 tablespoons dark brown sugar, packed
2 tablespoons tomato paste
2 tablespoons maple syrup
1 tablespoon + 1 1/2 teaspoons molasses, mild flavored
1 tablespoon blackberry preserves
1/4 teaspoon jalapeno pepper, seeded and minced
1/8 teaspoon hot chili sauce (Sriracha)
If necessary, remove the thin membrane from back of each rack of rib; discard membrane.
DRY RUB
In a small bowl, stir together dry rub ingredients until well combined. Reserve 1 tablespoon of the rub for the liquid seasoning mixture and 2 1/2 teaspoons for the finishing sauce.
Generously apply the remaining rub onto the front and back sides of ribs. Gently pat to ensure that the rub will adhere. Prepare and preheat a grill for 250°F indirect heat. Place ribs on grill grate, meat side up. Close lid and cook for 2 hours, 15 minutes.
On work surface, lay out 2 double-thick sheets of heavy duty aluminum foil. Lay one rib rack, meat side down, on each double-thickness of foil.
LIQUID SEASONING
Mix the liquid seasoning in a small bowl. Pour about 1/2 cup of the liquid over each rib rack. Tightly close up the foil packages, pressing out as much air as possible. Return ribs to the grill and cook, covered, for 1 hour.
FINISHING GLAZE
Meanwhile, for glaze, combine the white vinegar, apple cider vinegar, Worcestershire sauce, and reserved rub in a small nonreactive saucepan. Bring mixture to a boil; remove from the heat. Using a wire whisk, stir in remaining ingredients until well combined.
Carefully, unwrap the ribs and discard the foil and juices. Brush glaze on both sides of the ribs. Return the ribs to the grill and cook, covered, for 10 to 15 minutes more or until the glaze begins caramelizes.
Meanwhile, heat remaining glaze.
To serve
Transfer ribs to a platter and lightly brush with some of the remaining glaze. Cut each rack in 2 or 3 pieces. If desired, serve with remaining glaze on side.