You want to know where your food comes from. Well, we can tell you. At Prairie Fresh, we have a connected food system. Unlike other pork producers, we own our farms and oversee every step of the process. From farms to trucks. From processing facilities to grocery shelves. To restaurants and kitchen tables near and far. It's our way of guaranteeing the best pork for you and your family. Because we think it's good to know where your pork is from, where it's been and why it tastes so good.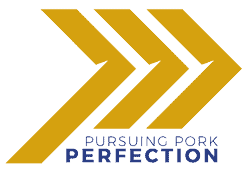 Prairie Fresh is U.S. owned and operated. We raise our pigs on American farms located in the Great Plains and Midwest, and we have three processing plants in Oklahoma, Missouri and Iowa.
We work to be a good neighbor in the communities in which we operate, and we value innovation and continuous improvement in order to raise healthy animals and conserve resources. We are always striving to find a better way in our pursuit of pork perfection. 
Prairie Fresh is marketed and sold by Seaboard Foods. Learn more about Seaboard Foods.